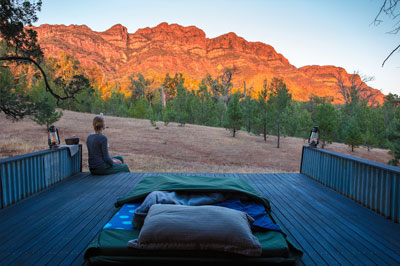 We are proud to announce that Great Walks of Australia is now an official member of the Transformational Travel Council – encouraging intentional travel to stretch, learn and grow into new ways of being and engaging with the world.
Read about our partnership here, remembering that there are usually three parts to a truly life-altering adventure, obtained through travel experiences:
Travelling with intention, openness, and mindfulness
Engaging in challenging physical and cultural experiences
Taking time for personal reflection & meaning-making
Your next life-changing travel journey could be on your next Great Walk, the perfect time for self-reflection, self-discovery, learning and growth.
Embark on your next walking adventure to practice mindfulness and ponder life's big (or small) questions. You'll be astounded by what you discover, not only about the world but about yourself along the way.
Start your transformation today, read more about our walks here.