About Us
At Great Walks of Australia, we believe we've captured Australia's quintessential walking experiences. Our unique collection of independently owned, guided, multiday walks is designed to actively immerse you in Australia's most iconic landscapes. Many are a rite of passage, a pilgrimage for travellers young and old, offering the opportunity to explore, on foot, some of the world's most spectacular landscapes.
Combining the personal experience of walking through nature with the benefits of a professional guide will allow you to gain a deeper understanding of the areas you visit – you'll hear the stories behind the places you walk in and you'll also feel safe each step of the way with Great Walks of Australia.
Each walk operator takes the utmost care to select their guides, as well as maintaining the highest standards of training, safety and equipment. Walking groups are kept small, ensuring personal service. Whatever your ability of fitness, there is a great walk to suit everyone. Terrain varies across the walks so make sure to check out the walk snapshot information or send us a message if you're not sure. We want you to do the right walk for you – and then of course come back for more. Many of our guests use the Great Walks of Australia collection as their walking bucket list! We love that.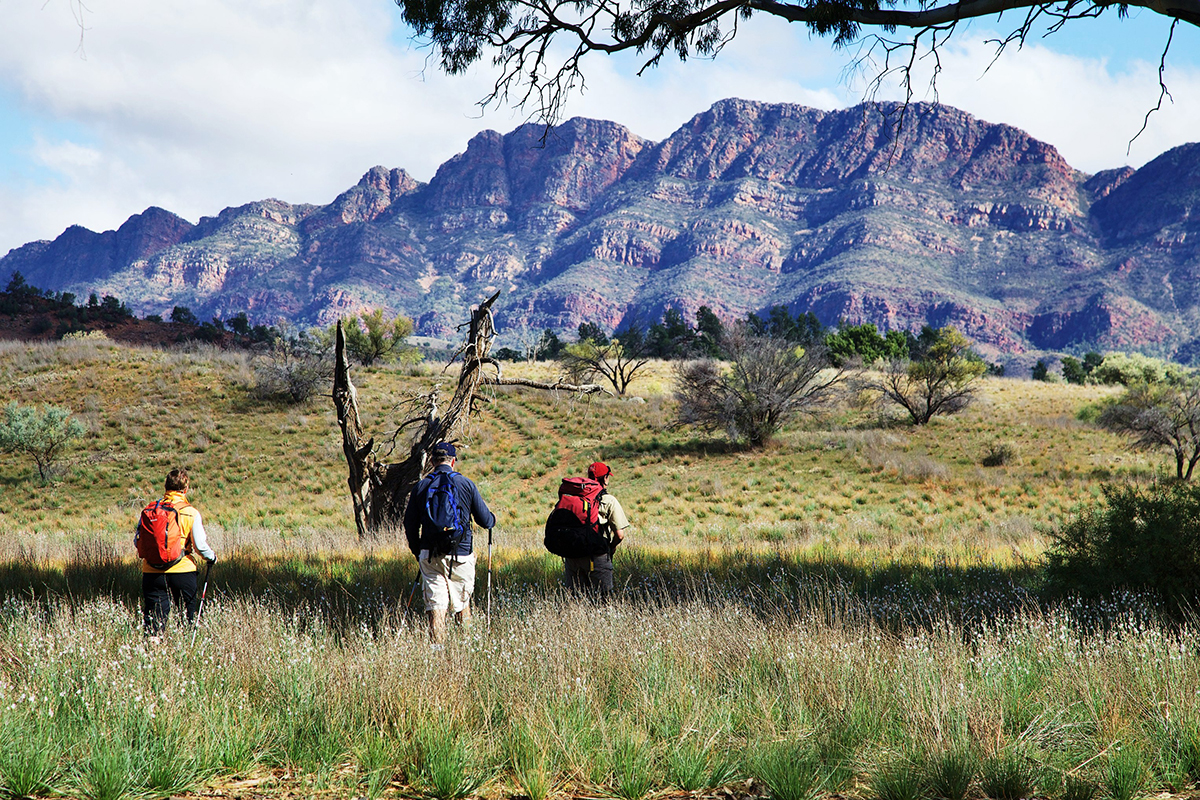 Hospitality
We offer warm and genuine hospitality accompanied by high quality meals and Australian wines*. Our accommodation is primarily exclusive, often remote and includes semi-permanent campsites, purpose built eco-lodges, private villas, safari style tents and historic homesteads. It's all part of the walker experience. You'll sleep in comfort on the Great Walks of Australia.
*wines not included on all walks but available for purchase when not
Our commitment to the environment
At Great Walks of Australia, we're highly passionate about the environment and conscious of the effect of tourism on the areas we walk in. All walks in the collection take pride in respecting and protecting the environment in all aspects of their experience. Each walk meets a strict set of selection criteria to become a member including ecotourism certification and reviews of sustainable operations in sensitive environments.
Member Walks
All walk products must meet strict selection criteria in order to be part of the Great Walks Of Australia. Each walk showcases a location and service that is second to none.
Great Walks of Australia (GWOA) currently features 12 guided multi-day adventures offering unparalleled walk experiences.
The journeys are led by expert guides with a deep understanding of the environment who help to bring alive the culture, nature and history of each destination along the way. Small intimate group departures, accommodation with a sense of exclusivity and outstanding food and wine combine remote wilderness locations with the ultimate in  walking holidays.