Murray River Walk Record Water Levels = A Bumper Walking Season Ahead
Categories: News, Uncategorised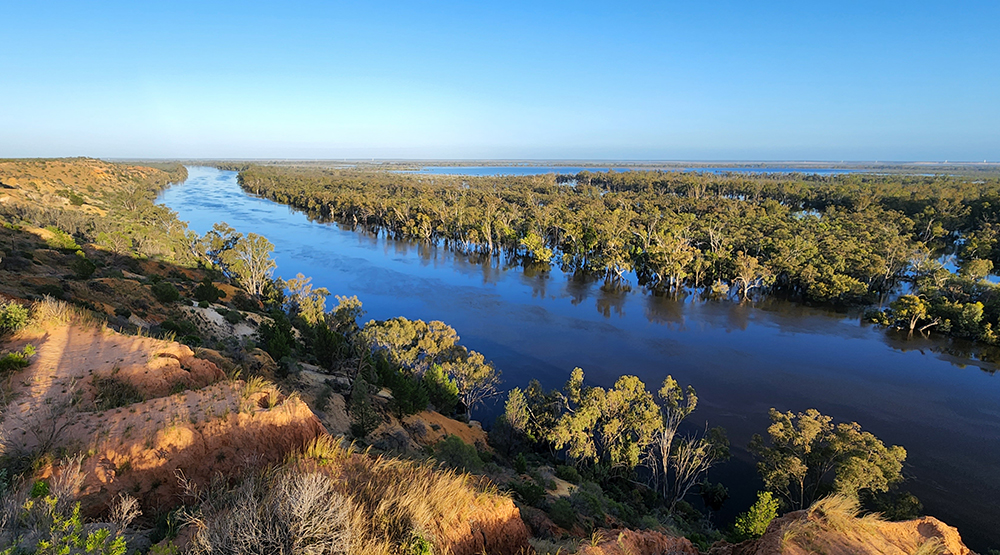 "Flooding has many benefits for Murray River Walk.
The 2022 walking season has been the most challenging year for our Murray River Walk team, with constant route changes due to a rising river that is now covering the entire trail except for the cliff sections. It is spectacular when viewed from above the valley – akin to a vast inland lake.
We have not seen a flood of this magnitude since 1974.
Coincidentally, we launched our new luxury houseboat – High River – in May and the river has kept getting higher ever since!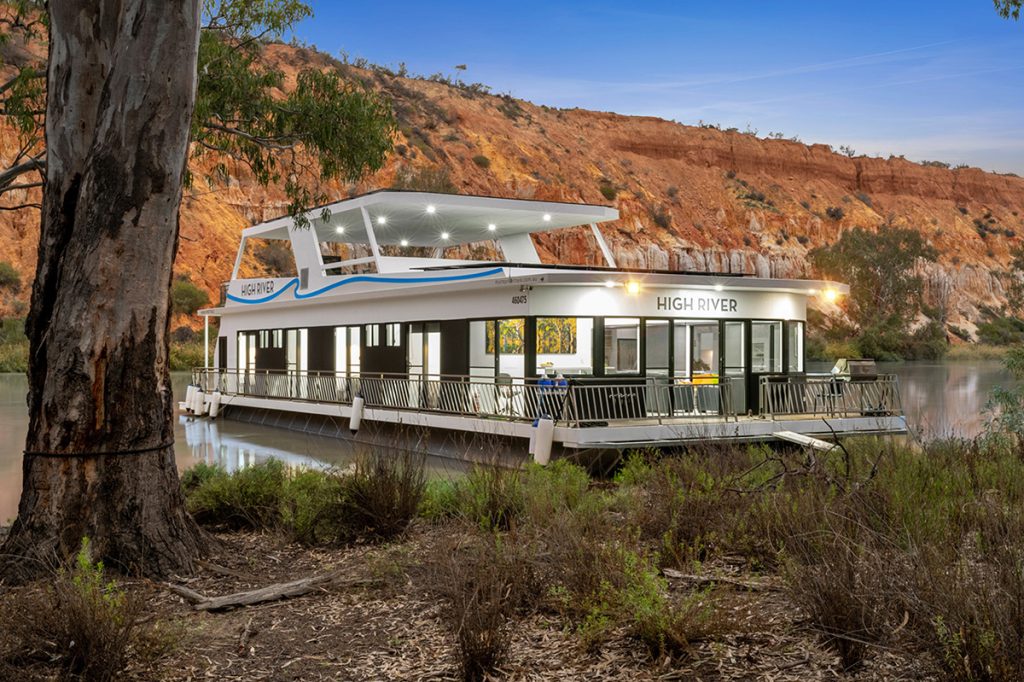 Most importantly, there is no life in a river without floods. Floods are a trigger for breeding of fish, waterbirds, frogs, and reptiles because they also start production of their food — tiny drought resistant eggs and seeds that turn into zooplankton and phytoplankton at the base of the food chain.
Floods are also the cause of germination in our big trees, the redgums and black box eucalypts whose seeds only germinate on the recession of a flood, and hence their forests are an expression of former floods.
You can talk about this stuff in dry times, with box trees growing kilometers from the riverbank and cracked clay creek beds and it can be a hard concept to grasp. But in a flood, you can see it – shallow water that spreads across a river valley and spawns the life that makes this ecosystem thrive for years to come.
We anticipate that our walking trail will be ready for April, spectacular with flourishing forests, germinating seedlings and abundant birdlife that will have bred during this event.
I am so looking forward to seeing the results, the changes, the benefits of this once in a lifetime event – and the long-term benefits and how long they will persist.
We would love to invite you to come and see for yourself in 2023, and experience the Murray River Walk in this extraordinary, special part of Australia."
Tony Sharley – Owner & Operator
Murray River Trails