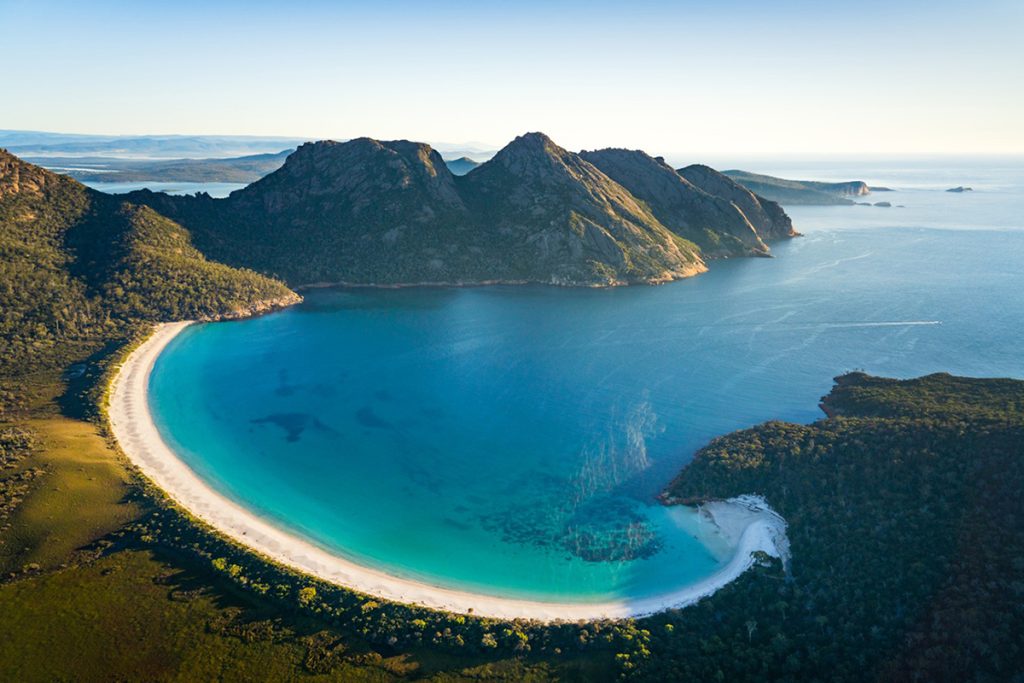 It's a four day journey through one of the most extraordinarily beautiful parts of Australia, and in 2022, Freycinet Experience Walk in Tasmania – one of Australia's original and premier eco-tourism experiences and multi-day guided hikes, turns 30.
Founded by Joan Masterman in 1992, Freycinet Experience Walk remains grounded in their family ethos. In 2019, Joan was awarded an Order of Australia for her contribution to tourism in Tasmania and her commitment to protecting and preserving the environment. Joan's family continue to run the walk to this day and champion her legacy.
"Joan's legacy is that the quality of ecotourism can be expressed through architecture, culture, and long-lasting relationships. In Freycinet Experience Walk, there's a deep passion and care for Tasmania and for the experience that we have of Tasmania," describes former Friendly Beaches Lodge Host, Dan McMahon.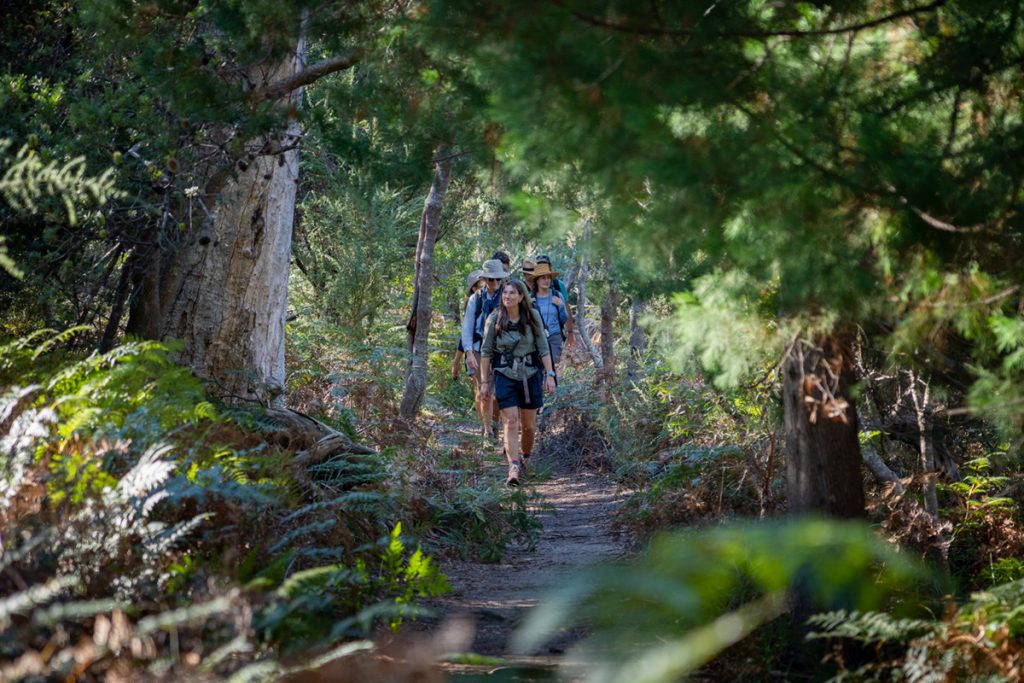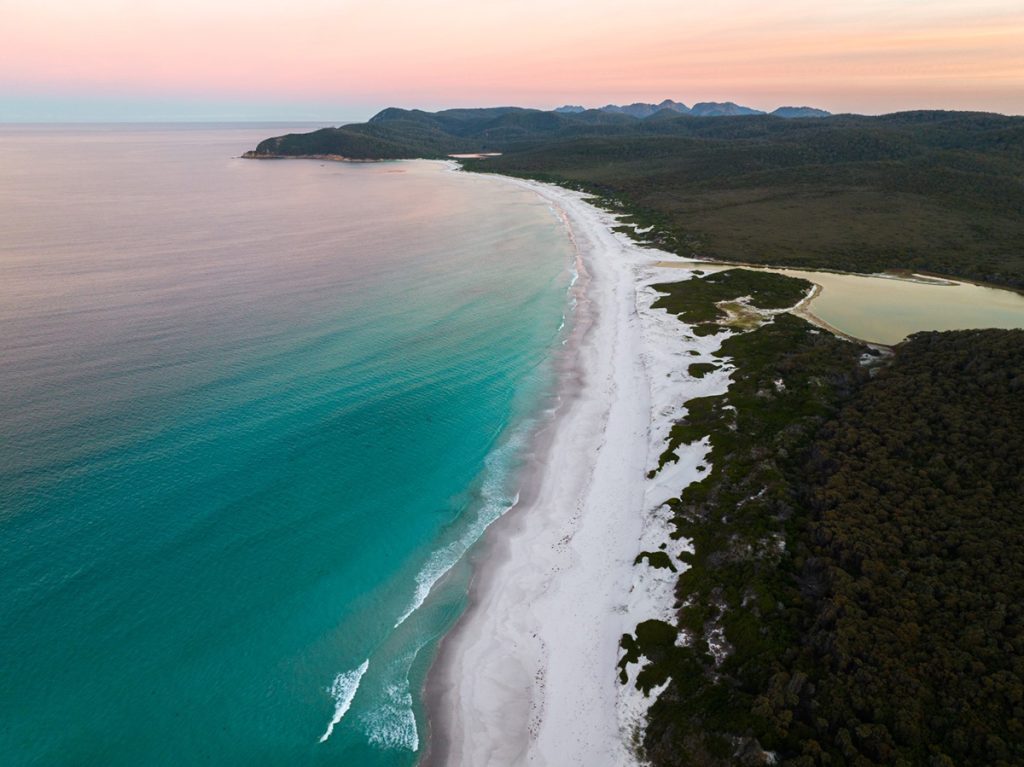 Across the four-day walk, guests walk the entirety of Freycinet Peninsula including Wineglass Bay. On the trail they are immersed in indigenous stories; the area once a rich food bowl for local first nations people. Rare and endemic flora and fauna abounds throughout the beaches and forests you walk through, from the diverse bird life and numerous marsupials, to ancient grass trees and stunning wild orchids. There's literally something fascinating nature has on show to see around every corner.
Then there's the accommodation. For many, Friendly Beaches Lodge is a place hard to forget. Lightly floating on the landscape on the stumps of old Fishermans shacks, surrounded by 130 hectares of nature sanctuary, you won't be alone in finding it hard to tear yourself away from this beautiful, deeply relaxing place.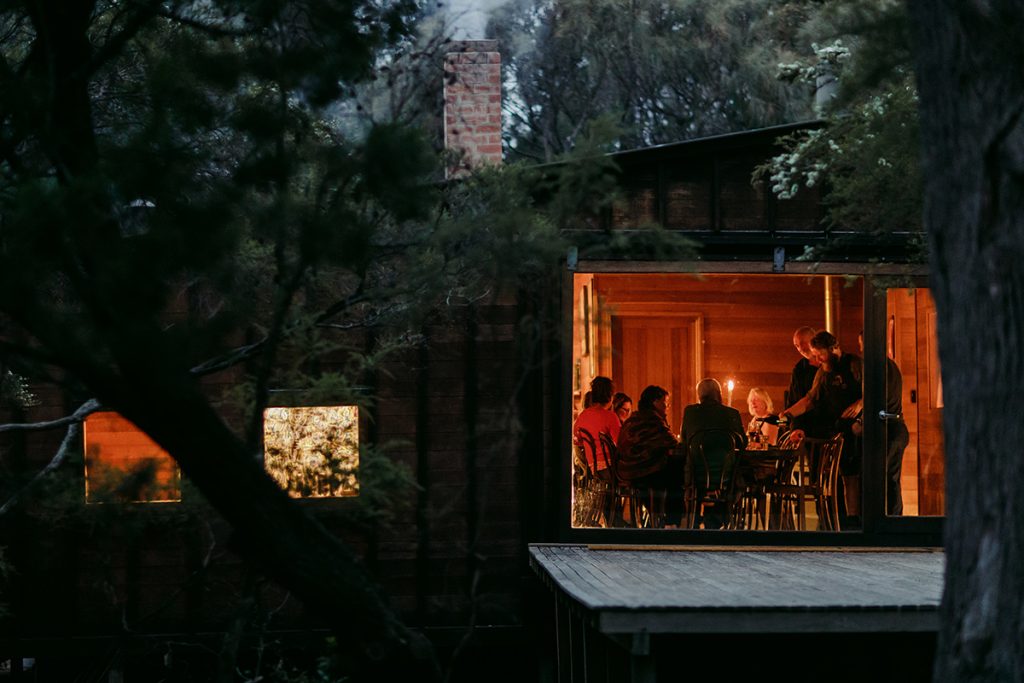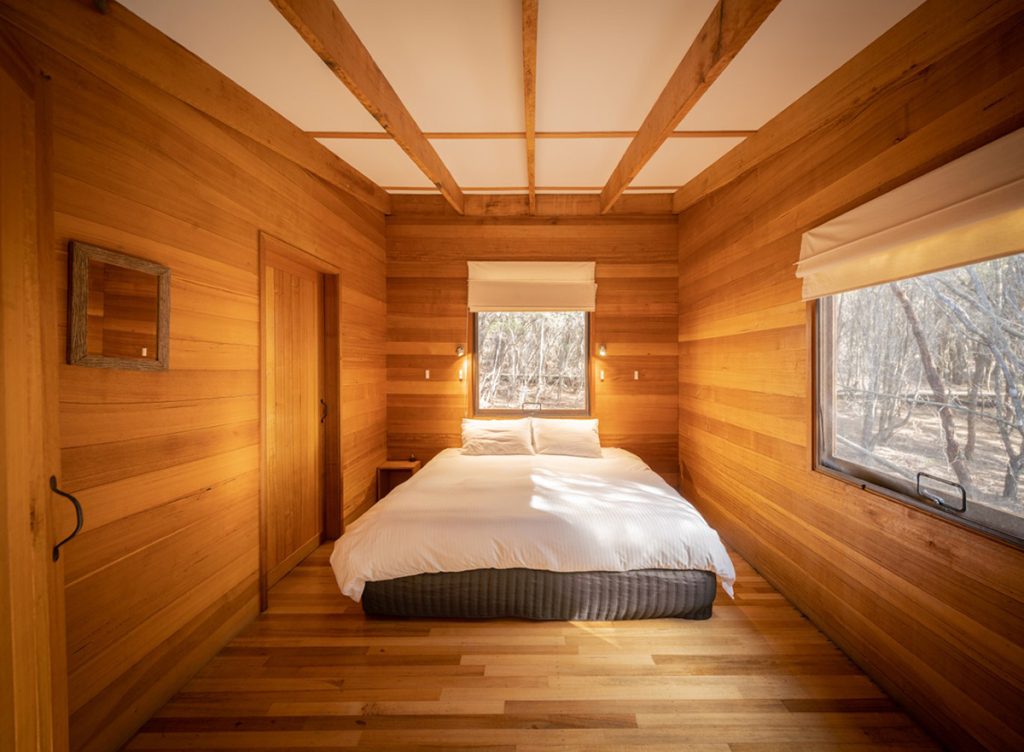 Used exclusively by hikers on the walk, the lodge set a new standard for sustainable, environmentally focused tourism. Designed by Ken Latona and built out of sustainable Tasmanian wood, it continues to impress walkers with its functionality and classic minimalist lines, as well as its welcoming, relaxed feel. Plus a new refreshed menu launched by David Quon, highlighting the 'bush tucker' influence of the surrounding landscape, is a new addition to staples such as the freshly caught flat-head hikers bring home for dinner.
Always adapting and evolving, in 2023 the award-winning Freycinet Experience Walk will launch an Artists in Residence Program. Artists will be housed in a space separate from the walkers, and will be site responsive environmental / ephemeral artists. Artists will leave something of their process, and some written documentation of their experience of Friendly Beaches and the peninsula that future guests can experience – a nod to the family's appreciation of the arts.
A chance to escape urban life and reconnect in sweet relaxed bliss with nature, the Freycinet Experience Walk is one worth celebrating.
Get more info on Freycinet Experience Walk and book here
"If asked by the right person to nominate one of my favourite spots on Earth, I would pause, and in my mind's eye, take a breath of sea air from a long, deserted beach on the Freycinet Peninsula. I would try to describe a walk on white sand, past a lagoon flecked with black swans, along a wattle-shaded track impressed by wombats and devils, to a lodge concealed in the trees." Nicholas Shakespeare, Author
"Friendly Beaches Lodge is one of those places you never want to leave, and one of those places you always long to return to." David Handley, Sculpture by the Sea
"Freycinet Experience Walk is a bushwalking experience…but it's about far more than the bushwalking." Reuben Wells, Former Freycinet Experience Walk guide
"Never underestimate the restorative power of the Australian bush." Joan Masterman
"I haven't met many people who are so in love with Tasmania as a place, but who also realise that that love is as much about people as it is about the landscape itself. That's the main impression I have of Joan – that to her, the place is people." Richard Wastell, artist