Who needs a roof when you have stars?
Category: News
A night sky filled with sparkling stars is something to behold. And there's no better place to experience it than on one of the Great Walks of Australia. Check out this stunning image of the outback night sky from The Arkaba Walk.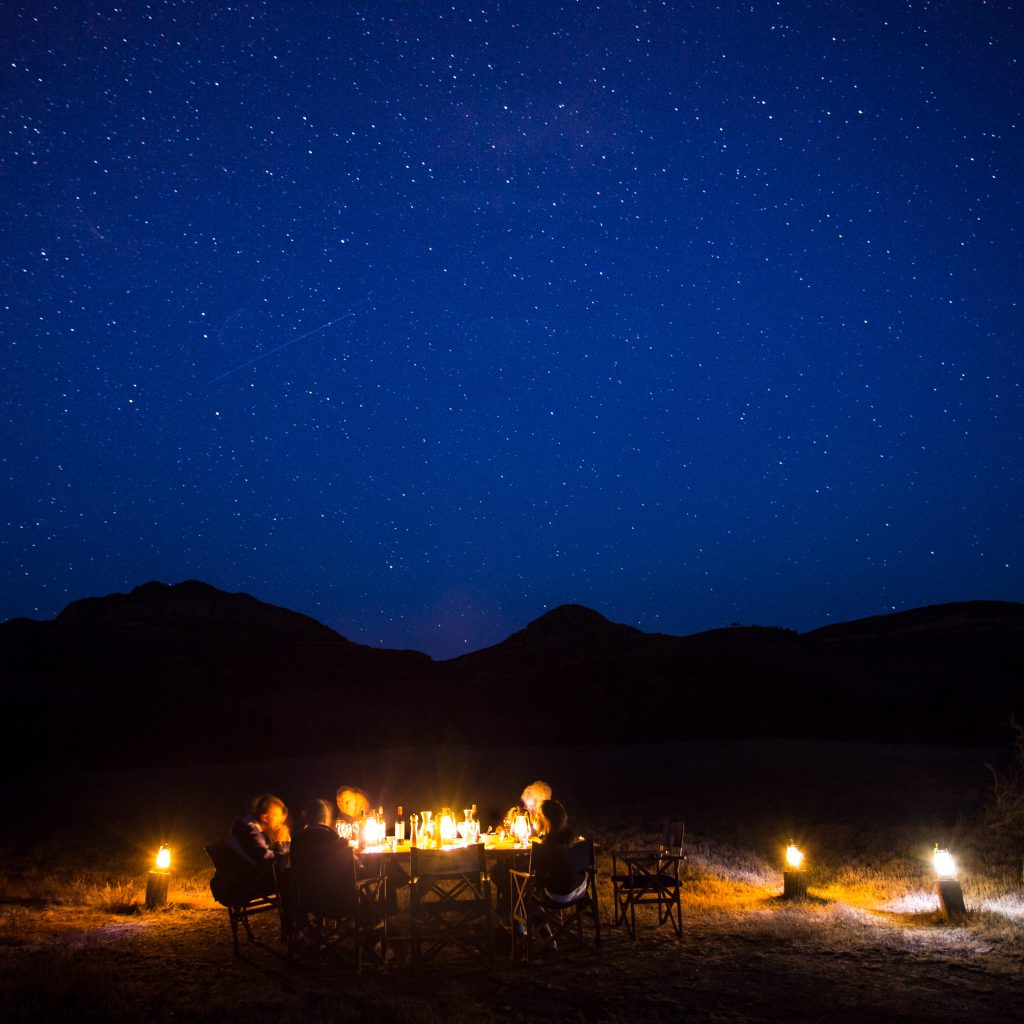 Rest, recover and be at peace with nature beneath a blanket of stars so bright they seem to sparkle like diamonds. A canvas of glittering stanzas really is a once in a lifetime experience – and with no phone signal, the only "scrolling" you'll be doing before you drift off to sleep will be with your eyes, as you make wish after wish on the hundreds of shooting stars you're guaranteed to witness. This may sound like a bit of a dream, but it's reality on many of the Great Walks of Australia.
When you're staying in ecolodges and camps, often in remote locations, our walkers have the opportunity to see stars in their full intensity, planets, shooting stars and even the Milky Way. The added bonus in winter is that these starry nights are longer, so you have even more time to sit back and enjoy another of nature's masterpieces. It's all about enjoying the experience with a guide as the adventure and learning continue into the evening.
At our coastal lodges in Tasmania and Western Australia, these incredible night skies can be viewed in true comfort from your luxury accommodation decks that overlook the ocean. Just step outside on any of our walks, look to the night sky and you'll most likely be wowed at any time of year.
And for the makings of the perfect close up outer space encounter, the team at Spicers Scenic Rim Trail have recently purchased a Dobsonian Telescope and dedicated stargazing app, giving you a chance to zoom in and ponder at life millions of miles away. It's the perfect time of year to look deep into the core of our own galaxy and see the largest planets in the eastern sky, the moons around Jupiter plus constellations such as Scorpio, Sagittarius and of course the Southern Cross. Their Canopy glamping site is considered one of the best locations for astronomy in SE Queensland.
Guests on the Classic Larapinta Trek in Comfort often pull their swags out of their eco-tents to make the most of their sleep, with a unique blanket being a density of stars so thick it comes right down to the horizon. A truly spellbinding experience under the night sky of Australia's Red Centre, the famed Outback.
Further south, The Arkaba Walk is known for having some of the Southern Hemisphere's clearest skies silhouetted against mountains half a billion years in the making. This show-stopping winter experience, with mostly cloud-free conditions, provides the perfect opportunity to rug up after dinner, gather around the fire with a glass of South Australian red wine and marvel at the Milky Way. In the heart of South Australia's ancient Flinders Ranges you will be immersed and exposed to the stunning land – even at night time. The first and second nights of your adventure are spent around the campfire before retiring to your "star bed", a deluxe swag situated atop a wooden deck, offering you the chance to sleep under the night sky with a bedtime story from the soft sounds of the surrounding bushland.
So if stars and gazing upwards are something dream of after a fabulous day on foot, why not consider a Great Walk as your next star-studded adventure. Discover our great walks here.