Spicers Scenic Rim Trail evolves – join us on this new two night walk experience
Category: Uncategorised
If you're looking to get away for a long weekend of walking, then Spicers Scenic Rim Trail in Queensland is your answer in 2019.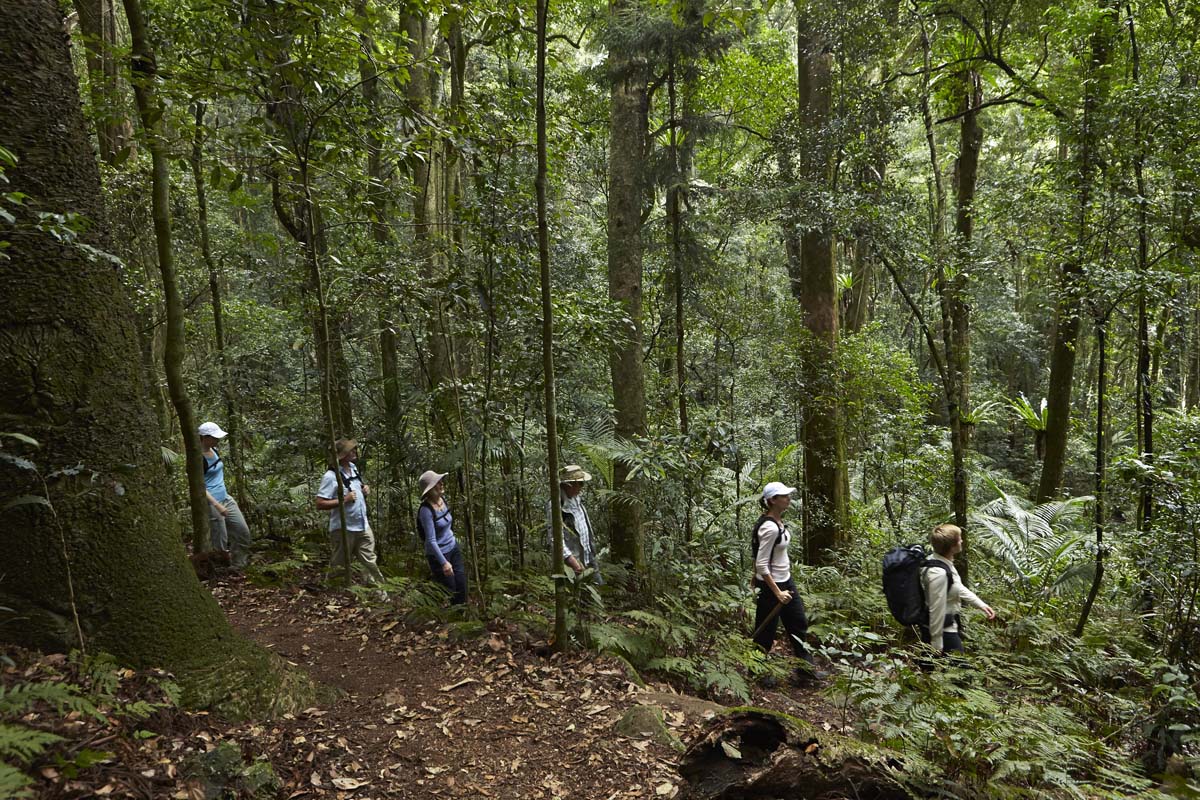 The transition of this walk from three to two days allows guests to escape from Friday to Sunday, weekly from May to November.
This itinerary showcases all the spectacular scenery of the Main Range National Park, Queensland, with fewer kilometres on foot.
On the first day, great walkers will hike up to the twin peaks of Mount Mitchell's summit and enjoy amazing views to the coast, before descending into Spicers Canopy in time for a gourmet dinner and local wines.
The second day will be a little more challenging with a hike through various types of terrain including the dense Gondwana rainforest of Spicers Peak complete with giant ferns, grass trees and 1,000-year-old hoop pines. This is a truly spectacular and rewarding day of hiking. Arriving at Spicers Peak Lodge in the afternoon, walkers are warmly welcomed by the friendly staff with refreshing beverages and afternoon tea.
For both nights, guests will stay at the private glamping site, Spicers Canopy that sits on top of a grass-covered hill and enjoys stunning views towards Mount Mitchell, Spicers Peak and Mount Cordeaux. This lodge-based style walk means walkers only unpack once. Accommodation is in luxurious tents and a warm plunge pool awaits too.
On the final morning (day 3) you will wake to a beautiful breakfast and then return to Brisbane. There is no walking on this day – you'll still be on a high from the achievement of the walk the day before!
So with all this on offer in just a couple of days, whether you're looking for a longer holiday around Australia or just a weekend escape, be sure you to make time to enjoy the fabulous Spicers Scenic Rim Trail next year. Prices start from $1490 per person, twin share. Transfers from Brisbane (private, by road) are additional or guests can self-drive to the hiking hub.