Save 15% with earlybird bookings on Spicers Scenic Rim Trail
Categories: Deals & Offers, News
2019 is the year to feel inspired on the Spicers Scenic Rim Trail, and with 15% off for earlybird bookings, who can resist!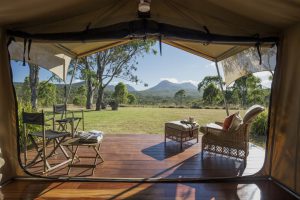 Departing weekly on a Friday from March to November, the walk includes two nights luxury glamping accommodation, all meals & beverages included and two days of guided walks through World Heritage Listed National Park, Gondwana Rainforest and a 2,000-hectare nature refuge.
If you're looking for an active holiday in a place of incredible beauty, along with unique & exclusive accommodation, great food & wine & world class guides, the Spicers Scenic Rim Trail is a perfect choice.
The 2019 Time to Inspire earlybird offer ends 28 Feb 2019.
View the full Spicers Scenic Rim Trail itinerary here or call 13 77 42 to book this special offer.