New Options for Day 3 of The Arkaba Walk
Category: News
You can now enhance your Arkaba Walk by choosing from one of three exciting new experiences that will allow you to immerse yourself even deeper into the culture and habitats of this ancient land.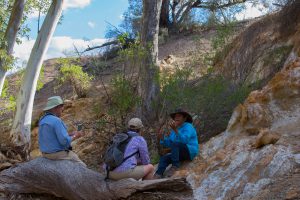 Arkaba through Adnamatna Eyes Cultural Experience
A two hour, optional, experience will allow you to connect with Adnamatna culture, Australia's first people of the Ikara-Flinders Ranges. It will be two hours of your life unlike any other, and have you feeling even more connected to the people and history of this region. This extra experience must be requested in advance and is payable locally at a cost of $200 per person.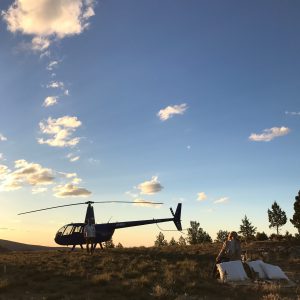 Heli-Sundowner Experience
Take in the compelling geology and ever-changing palette of the Flinders Ranges with a stunning 15 minute scenic helicopter flight. Marvel as the light changes with the late afternoon sun hitting the raw natural appeal of the outback. You'll be treated to views of Wilpena Pound, the Chace Range to the east and Elder Range to the west – a complete 360 degree panorama of prehistoric beauty – before landing on a remote ridge top, only accessible by helicopter, to enjoy the last light of the day with a glass of bubbles in hand and a Wild Bush canape platter. Return to the homestead by helicopter as the light finally disappears. 1.5 hour experience with 30 minutes flying time. Operates with a minimum of 2 and maximum of 5 guests in a Robinson R44 Helicopter. Maximum three people at a time. Available daily March to October annually. $600 per person.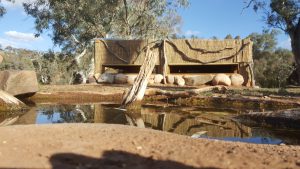 The Hide
Why not take wander to Arkaba's new wildlife viewing Hide in your free time on day three of the walk? This complimentary experience is a unique opportunity to get incredibly close to Australian wildlife in their natural habitat. Find out more about The Hide here.
And if you are just in need of a little R'n'R after your days of walking, the glorious pool at the homestead is always another option to include on your final day. For more on what you'll discover in the stunning Flinders Ranges, or to view a full itinerary and book your Arkaba Walk click here – happy walking!