In the third edition of "Meet our Great Walk Guides" we are chatting to an expert guide from South Australia's Riverland…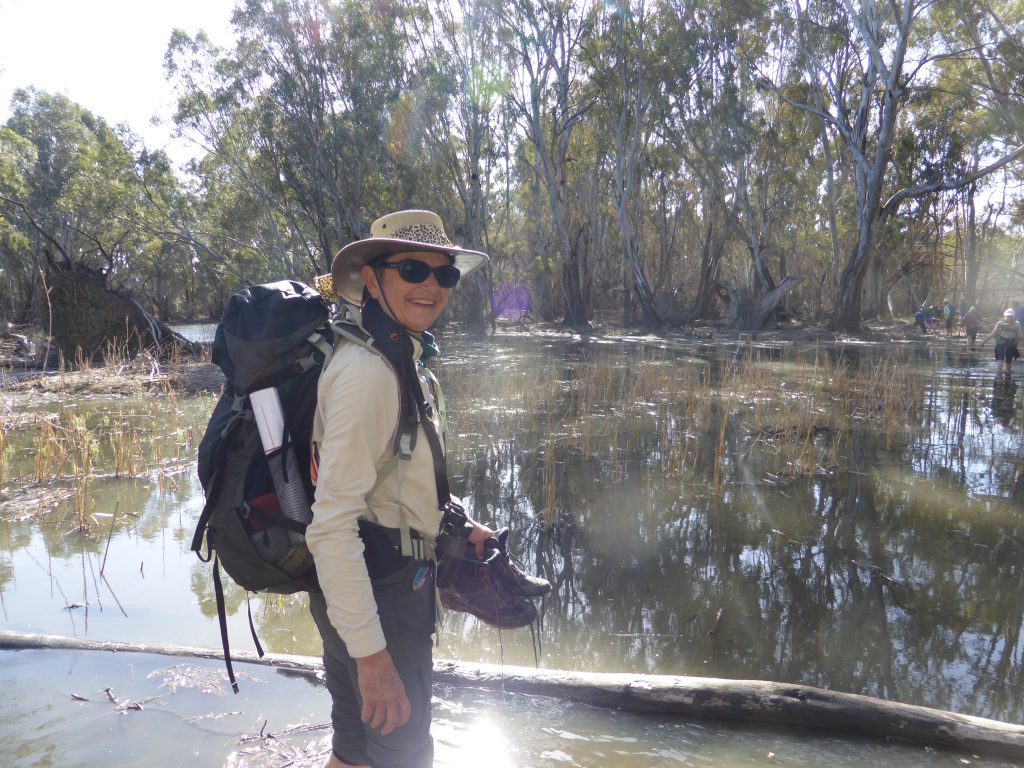 Introducing…
GUIDE: HEATHER
WALK: THE MURRAY RIVER WALK
How did you become a Murray River Walk guide?
I came to the Murray River Walk late in my working life, after many years working in Adult Education. We have lived in the region for over thirty years – firstly on a sheep station which is no longer farmed and now comprises part of our walk. It's great to come back and see the land regeneration. I was approached to apply for a position as a walking guide and have been part of the team for the last two years. I've loved every minute of the journey, the people I've met and the steep learning curve.
What is your favourite piece of hiking equipment
My Ahnu hiking boots are the best! Really comfortable, sturdy and with great stability, they are a joy to walk in. Paired with my favourite Darn Tough socks from Vermont, my feet are pampered every step of the way – and feel especially good after cool dipping in the river at the end of each day!
What do you love about guiding?
Sharing information about our beautiful Murray River and interacting with our guests. People come with a wide range of walking and travelling experiences and it's great spending time getting to know them and having fun walking together. It's also great to be encouraging the less confident walkers and seeing their joy in achieving the walk milestones.
What was one of your favourite moments from the trail in 2018?
Seeing the water rising in the river and wetlands over a period of a few weeks towards the end of the season. Each week the additional water meant we had both wading and canoe crossings of inundated areas. Lots of fun! The water itself, regrowth, and bird sightings were all amazing!
If Heather's insights have whetted your appetite for the Murray River Walk – view the full walk itinerary here.