In the fourth edition of our "Meet the Guide" series, we're heading off the coast of Tasmania…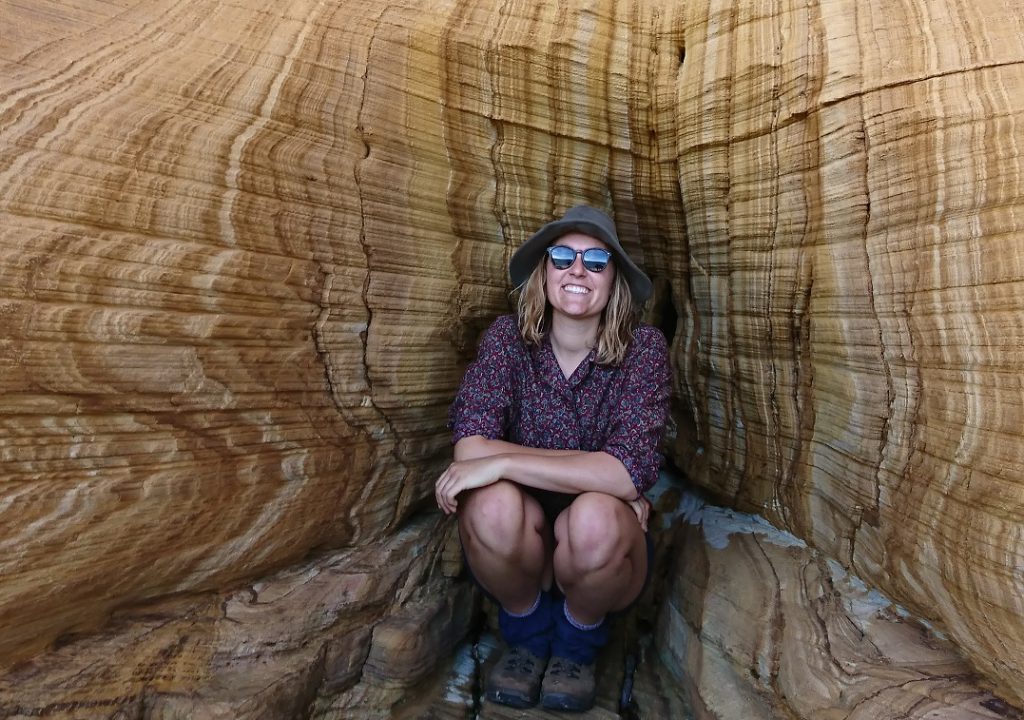 Introducing…
GUIDE: JO MCCORMACK
WALK: THE MARIA ISLAND WALK
Where are you from?
Originally from the North-West coast of Tassie, I grew up hiking with my family, mostly around the central highlands of Tasmania.
What is your background?
I've had a growing sense of wonder and love for Tassie's wilderness from a very young age. I completed the guiding course at TasTAFE in 2014.
Have you been a guide anywhere else?
I've worked on the east coast of Tasmania, in the Tarkine Rainforest and on the Larapinta Trail in Central Australia.
Why did you choose to become a guide?
I love the variety of different experiences offered in all of these places, it's a pleasure to share my passion for the outdoors with visitors. I've always loved the beach and am an avid surfer, so working on an island like Maria where I can swim each day is a dream come true.
What's your favourite part of the Maria Island Walk?
Maria Island has such a diverse landscape and history. From tens of thousands of years of Aboriginal history through to the current conservation work happening on the island, such as the introduction of the Tasmanian Devils a few years ago.
What passion do you share with your guests while walking?
There is so much to share with guests that come on this walk! I always have plant books in my backpack. I love watching the different flowering plants changing throughout the season, as well as trying a variety of edible plants that fruit over the summer.
Any advice for someone coming on a guided walk for the first time?
If I had one piece of advice for someone coming on a guided walk for the first time it would be to make sure you walk in your boots (before you come) and that you never (ever!) regret a swim!
If Jo's insight into The Maria Island Walk has you wanting to learn more, view the full walk itinerary and more here.