In the second edition of our 'Meet our Great Walks Guides' series, we're chatting to an expert guide from outback South Australia…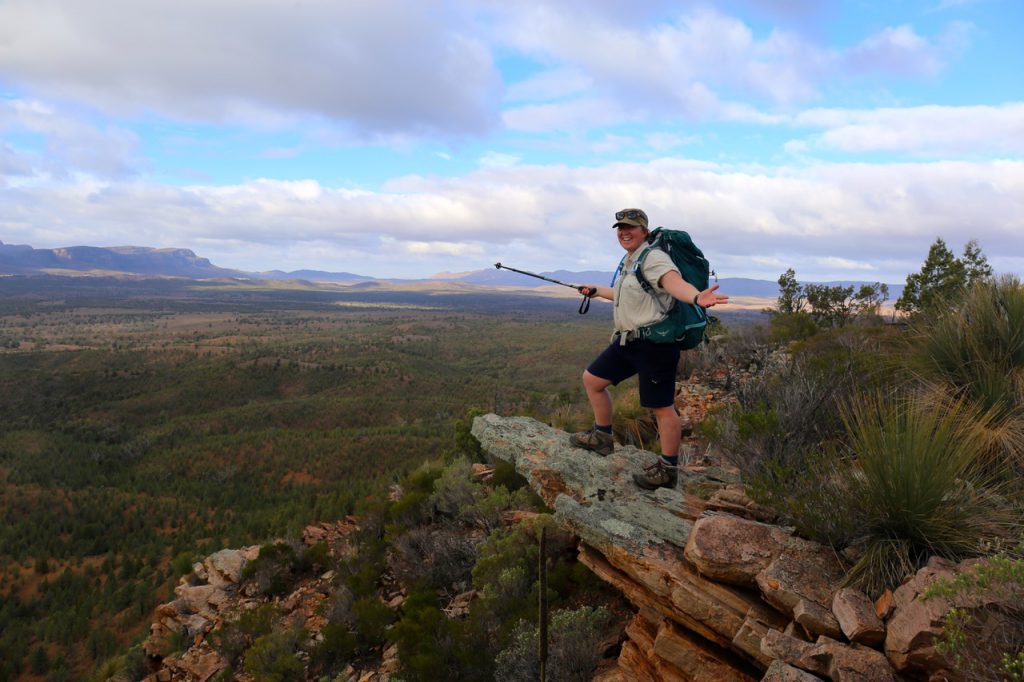 Introducing…
GUIDE: TORI
WALK: THE ARKABA WALK
What got you started with guiding?
I sort of fell into guiding after meeting one of Arkaba's existing guides on an ecology field trip while
I was studying at uni. My tertiary study was all conservation/environmental management based, so
when he told me they had jobs going I jumped at it and learnt all my guiding in situ.
What do you find most interesting about working at Arkaba?
Conservation is key for me and I enjoy working in the field most of all. I also enjoy meeting people
from all over the world, and I like coming to work and knowing that no two days will be the same.
Is there something you love showing/doing with guests?
I really enjoy pointing out the ways in which the property is coming back in the absence of stock,
after such a long period as a sheep station. I think it's important that guests understand that their
time on property is actively contributing to its regeneration and all of our other conservation efforts,
so I like sharing that with them. I'm also an avid birder and love when we get guests that share
that passion!
Finally, what do you think guests love most about their stay at Arkaba?
I think most guests enjoy the chance to relax and take in a distinctly unique environment. The
excellent food and wine probably don't go astray either!
Keen to experience Tori's life first hand? Take a look at The Arkaba Walk itinerary or find out next departure dates here.