Five reasons to take a walk in Tasmania
Category: News
Tasmania is a truly stunning place to explore on foot – that's why we have five walks in our most southern state of Australia – and there are certainly five reasons (and more) to join us there soon on one of the Great Walks of Australia.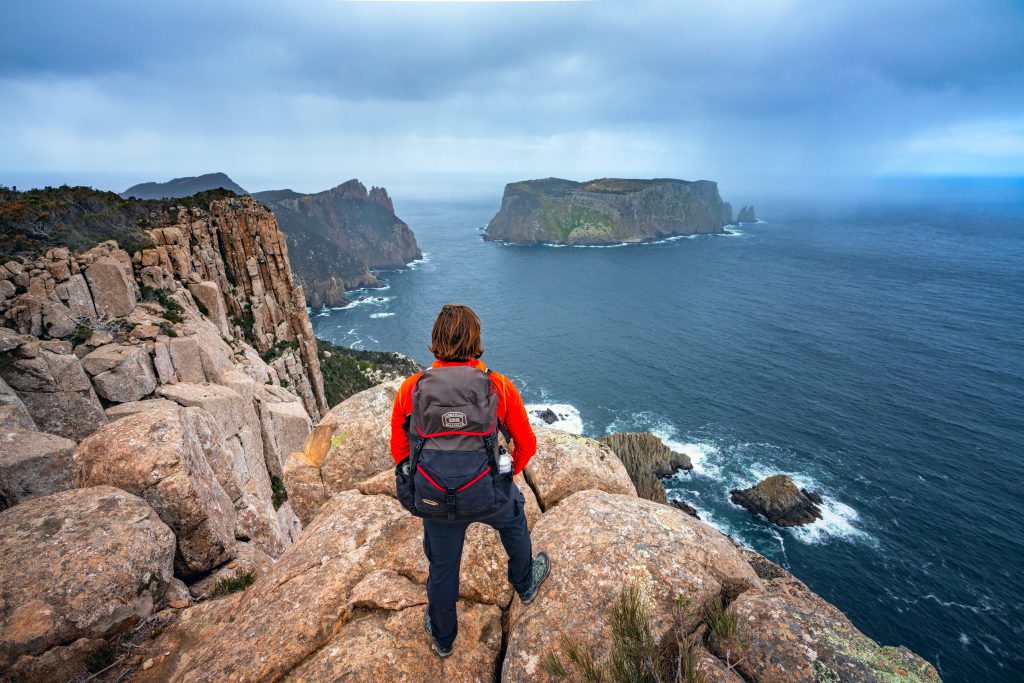 Each month offers a different delight for walkers whether that be watching humpback whales migrate in November, seeing the forest ablaze with wildflowers in December or swimming in warmer ocean waters after a mountain walk in February
Abundance of wildlife including the rare Tasmanian Devil and an island full of wombats, birds, wallabies, kangaroos, geese and more… see the Bennett's Wallaby, Forester Kangaroo, Pademelons and white-bellied sea eagles. Our Maria Island Walk is on a UNESCO world heritage listed island, the site of important wildlife conservation programs.
5 of our 12 Great Walks are located in Tasmania – our terrain and climate are just great for hiking
Explore the Edge of the World when you hit our newest trail on the Three Capes Lodge Walk, next stop Antarctica
Passionate guides bring our story to life – many of them are local to Tasmania, care deeply about their beautiful backyard and can't wait to share this with you on a walk
Food and wine… wow. Our sparkling white wines and our Pinot Noir are world renowned. You'll enjoy many a fabulous tipple on the Great Walks and you will have certainly earnt that end of day drink. Our fresh produce, clean air and water, mean that our food offering is rather lovely too – you may enjoy fresh fish or oysters on your next walk
Easy to access – our walks depart from pickups in either Launceston or Hobart, both great gateway cities with major airports and direct flights from mainland Australia
Eco lodges that rival the best in the world – from the timeless architecture of Friendly Beaches Lodge on the Freycinet Experience Walk, the stunning timber design flowing through to the ocean at Bay of Fires Lodge, or the new mind-blowing designs on the Three Capes Lodge Walk, this is a more than comfortable way to walk
Our walks in Tasmania operate primarily from October through to May each year, with some walks also offering winter departures on select dates – what a way to experience the true meaning of seasons
Our Overland Track is an iconic walk that's on the bucket list of hikers all around the world. Explore it with us on the Cradle Mountain Huts Walk…
Ok, so there are 10 reasons and we could just keep on going… so get in touch and we'll see you in Tassie soon!