Enjoy a complimentary night at The Louise with The Arkaba Walk
Categories: Deals & Offers, News
Indulge with an outback walking, wilderness and wine experience on two special departure dates in June 2019.
Join our four-day Wild Bush Luxury experience on the Arkaba Walk and travel on one of two dedicated departures, Thursday 13 or Wednesday 26 June 2019 and receive a night at The Louise with a four-course dinner at Appellation destination restaurant in the Barossa Valley wine country with our compliments. This property is one of the Luxury Lodges of Australia collection members.
See it at its best. You'll love the carpet of green across Arkaba's spectacular topography, painted so beautifully by Hans Heysen, where locals know that the temperatures are absolutely perfect for walking in winter.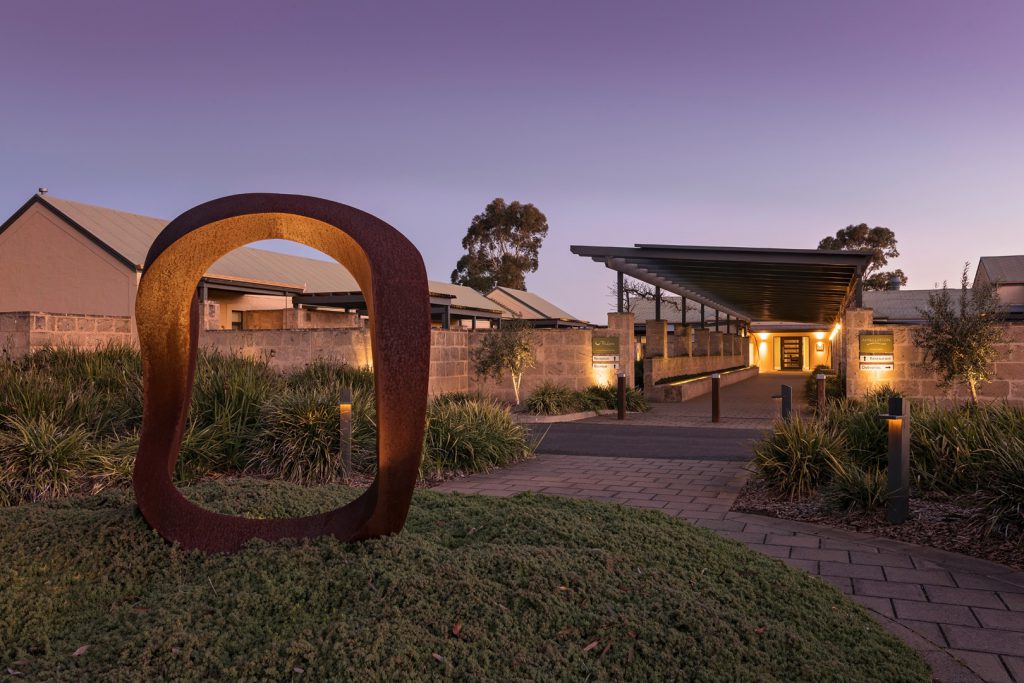 Departure Dates
Valid for travel on two dedicated Arkaba Walk departures only:
Option 1:
13 – 17 June 2019
Arkaba Walk – Thursday 13 June, three nights
The Louise – Sunday 16 June 2019 one night
Option 2:
26 – 30 June 2019
Arkaba Walk – Wednesday 26 June, three nights
The Louise – Saturday 29 June 2019
Price
$2900 per person, twin-share with transfers from Adelaide.
This offer represents a saving of $1,500 per couple.
$2400 per person, twin-share for self-drivers.
This offer represents a saving of $1,300 per couple.
What's Included 
The Arkaba Walk is redefining the classic Aussie 'bush walk', adding luxury touches to a four-day private hike in the Flinders Ranges. Framed by the rugged wall of Wilpena Pound and the red-hued ridges of the Elder Range, Arkaba is one of Australia's most accessible outback experiences. Covering around 45km over three walking days through an ever-changing landscape on a private wilderness sanctuary.
Your fully guided and hosted Wild Bush Luxury experience on the Arkaba Walk includes:
One way flight from Adelaide Airport to the Flinders Ranges (Hawker)
Two night's swag camping at wilderness camps on our signature star beds
One night accommodation at Arkaba Homestead
All gourmet meals, beverages and trail snacks
Support vehicle for transporting your main luggage throughout walk
Provision of a suitable hydration backpack with plenty of room for your lunch, camera and personal items
Scenic road transfer from Arkaba to the Barossa Valley with lunch on the way
Your stay with our friends at The Louise in the Barossa Valley is with our compliments and includes: 
One night in a Stonewell Suite featuring a spa tub, gas-log fireplace, outdoor rain shower and vineyard views
Four-course dinner at award-winning Appellation restaurant with wine pairings for two
Deluxe continental breakfast served in the privacy of your room
Complimentary mini-bar
Road transfer departing by 11am to Adelaide city or airport
View the full Arkaba Walk guided walking itinerary here.
Book
To book your Outback Walking, Wilderness and Wine experience, please call (+61) 2 9571 6399 to speak to a Wild Bush Luxury specialist. Offer subject to availability.