Bring the Murray River Walk's Signature Dessert to your festive table this year!
Category: Uncategorised
The Great Walks of Australia pride themselves on providing delectable, regional cuisine throughout their walks. So as a little Christmas treat, we're sharing a signature recipe to indulge in over the holidays, courtesy of the Murray River Walk in South Australia.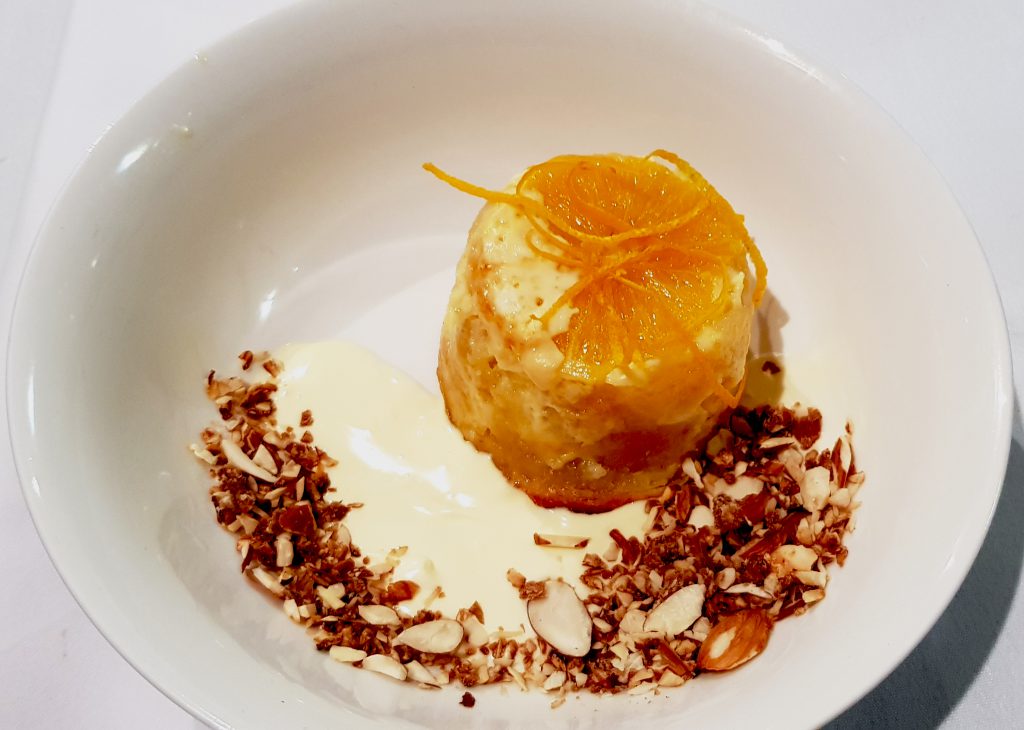 Riverland Pudding
Ingredients
400g OR 1 loaf white bread, crusts removed
150g melted butter
225g orange marmalade
4 Riverland Navel oranges
Grate the rind from 2 oranges (save half for garnish)
Peel and chop 3 oranges
Peel and thinly slice 1 orange
3 free range eggs
500ml thickened cream
100g caster sugar
3 tbsps brown sugar
Crushed/chopped slivered almonds or almond flakes
300ml thickened double cream
Method
Grease individual ramekins with butter and spray with olive oil
Place a slice of orange on the bottom of each ramekin
Cut bread into small (2cm) chunks and place in a large bowl
Pour melted butter over the bread and combine
Warm the marmalade gently and pour over the bread & butter mixture
Add the orange segments to the bread mixture and carefully mix to combine
Place portions of the mix into each ramekin making sure they are of even amounts
Beat together half the orange rind, eggs, cream and caster sugar
Divide the cream & sugar mix between each ramekin equally.
Sprinkle brown sugar over the top of puddings
Cook for 20 minutes
Gently toast the almonds in a dry pan whilst the pudding is cooking
To serve
Run a butter knife around the outside of the pudding. Place a ramekin, open side down into a bowl. Gently tap it against the bowl and slowly lift so that the pudding comes out neatly – a bit like an upside-down cake.
Pour a generous tablespoon of double thick cream into the bowl – sprinkle with toasted almonds and orange rind to garnish.
Then sit back and enjoy… and if this dish has you wanting more, take a further look at walking the Murray River Walk in 2019.

Also look out for our new recipe series kicking off in the first edition of News from the Trails in 2019.