Celebrating 10 Years Of Great Walks of Australia With 10% Off All Great Walks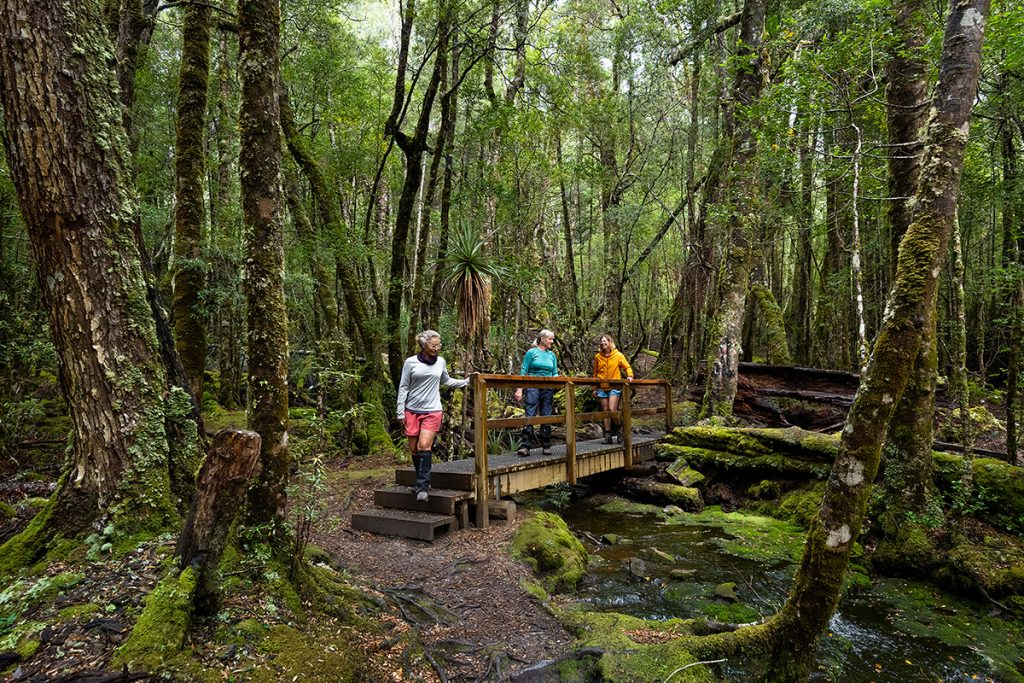 Great Walk of Australia is thrilled to celebrate 10 years of operations in 2023 and is marking the occasion with an offer of 10% off all Great Walks for travel in 2024 for a limited time. Get in quick!
Showcasing Australia's best multi-day hiking experiences, Great Walks of Australia officially launched in 2013 with six founding walks and has grown to become one of Australia's most trusted and loved walking experience brands for domestic and international hikers over the past decade.
Great Walks now has 12 member walks across the country, and has actively championed the walking industry in Australia, encouraging people to boot up, see our spectacular and iconic places of nature, and experience the many benefits of a multi-day guided walk.
To celebrate our decade-long milestone, we're offering a massive 10% off all new bookings for any of the Great Walks of Australia booked before September 30, 2023 for travel until the end of 2024.
Use or quote the promo code GWOA10YEARS on direct booking walks made through our Great Walks of Australia members, simply by clicking any book now buttons on our website or calling the walk directly.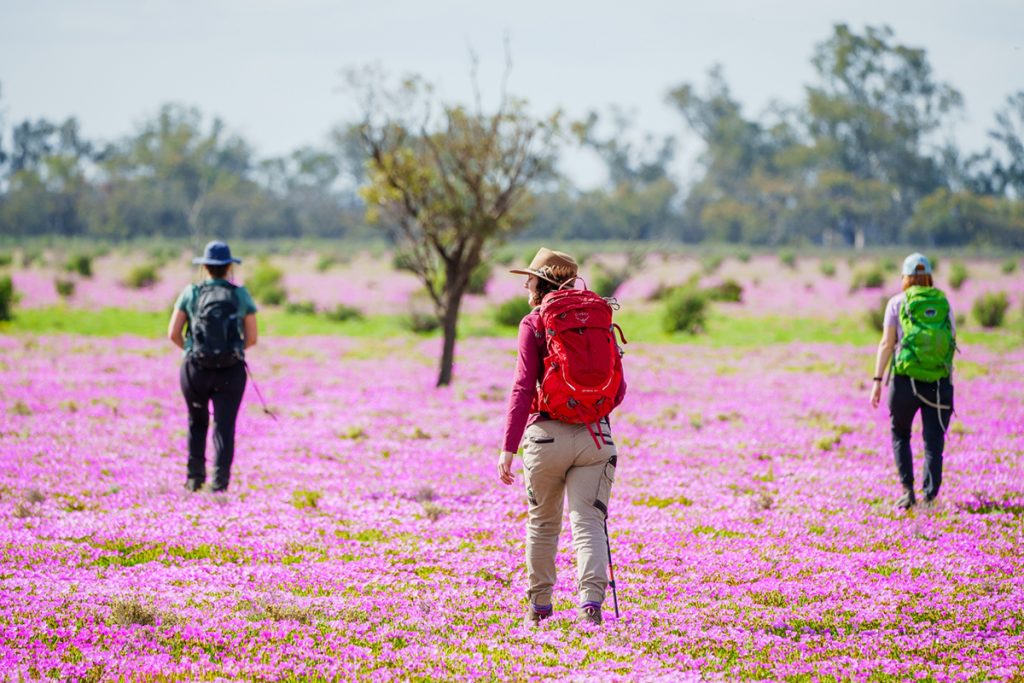 From the outback to Tasmania, our members include some of the country's best-known multi-day guided walking experiences, run by some of Australia's most reputable and leading operators. Great Walks also counts industry pioneers and trailblazers such as Joan Masterman and Sue Badyari among the company's co-founders, each having helped develop the walking industry in Australia and standards for excellence in guided walking experiences and eco-tourism.

The group was also one of the first collectives in Tourism Australia's highly renowned Signature Experiences of Australia program, founded to showcase Australia's best tourism experiences to the world.
Tourism Australia Managing Director, Phillipa Harrison, has congratulated Great Walks of Australia on its important milestone.
"Australia's natural beauty attracts a lot of interest from international travellers and is one of our great strengths on the global stage. We have amazing landscapes and landmarks and Great Walks of Australia offers visitors a unique way to experience many of them," Ms Harrison said.
"We are proud to have Great Walks of Australia as part of the Signature Experiences Program and hope it continues to offer ultimate walking holidays to international travellers well into the future."
All Great Walks of Australia walks are led by expert guides with a deep understanding of the environment, who help to bring to life the stories, culture, flora, fauna and history of each trail along the way.
Small groups, exclusive, comfortable accommodation and delicious gourmet food and wine, combine with remote locations for the ultimate in multi-day walking adventures.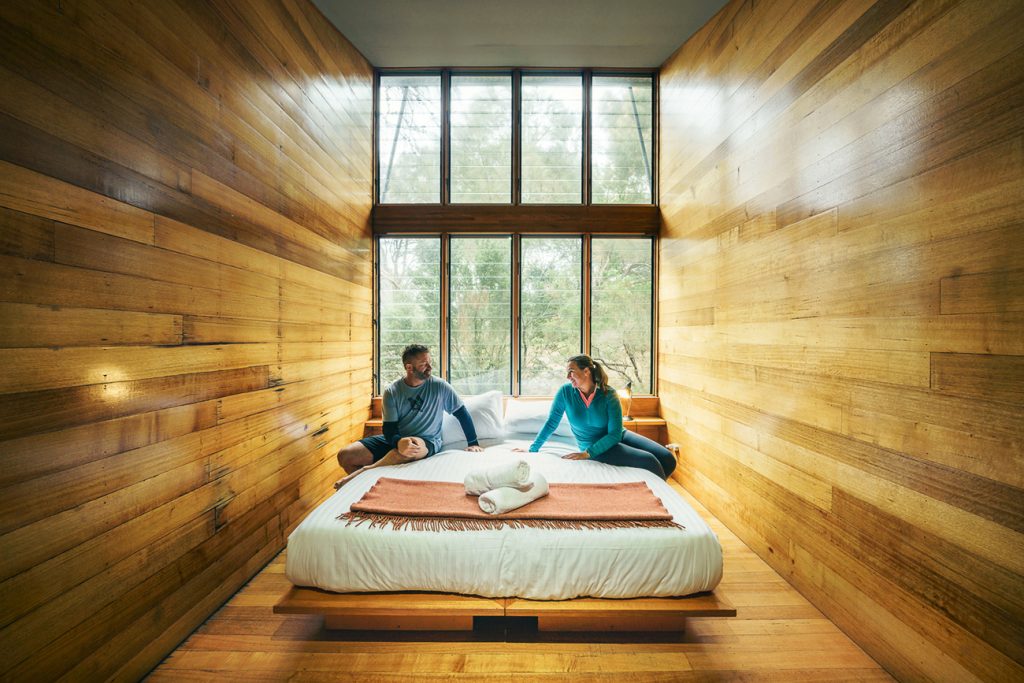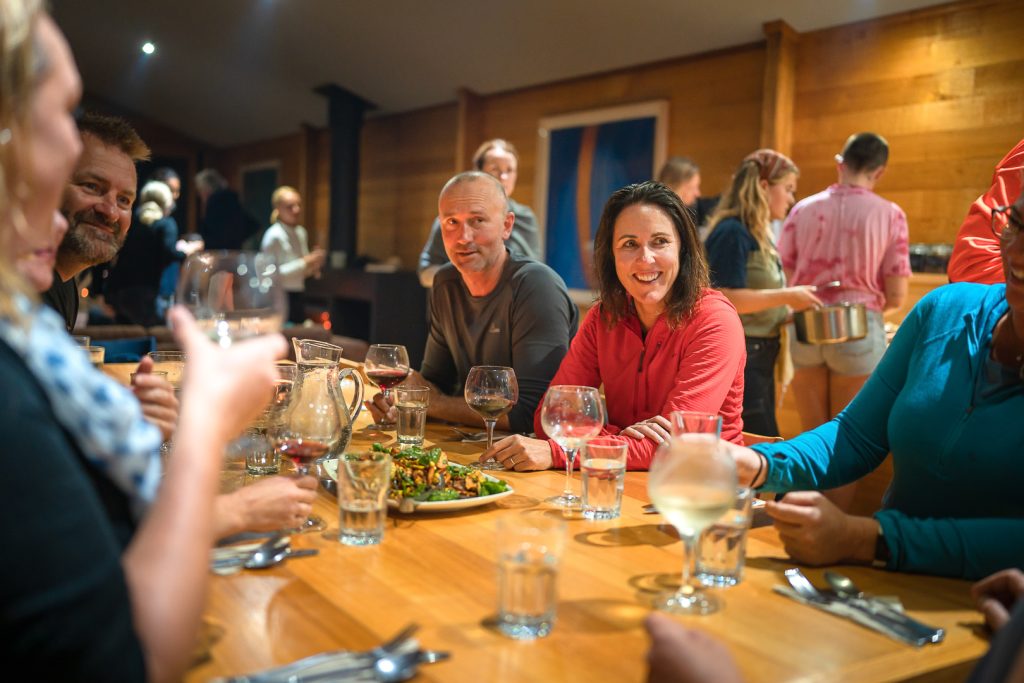 All Great Walks members hold advanced eco-tourism credentials and are actively involved in the conversation of the lands they walk through.
Great Walks of Australia Executive Officer, Liz O'Rourke, said: "Great Walks members continue to set the bar and deliver exceptional, industry-leading hiking experiences. But more than that, our operators and their teams are all highly passionate about the places they walk, helping to conserve them for the future, and sharing that passion to generate awareness with walkers."
"It's such a privilege to take hikers to see places of high conservation value and significance, including Maria Island National Park on The Maria Island Walk, the Riverland Ramsar Wetlands of International Importance on the Murray River Walk, Saltwater Lagoon on Freycinet Experience Walk, Arkaba Station (currently being rewilded) on The Arkaba Walk, as well as UNESCO World Heritage Listed areas like Cradle Mountain-Lake St Clair National Park on Cradle Mountain Signature Walk, the ancient Gondwana rainforests on Spicers Scenic Rim Trail and Lord Howe Island on Seven Peaks Walk."
"These are places and journeys you never forget. That in turn helps the walks to foster a new wave of supporters that want to help protect and conserve them for the future also."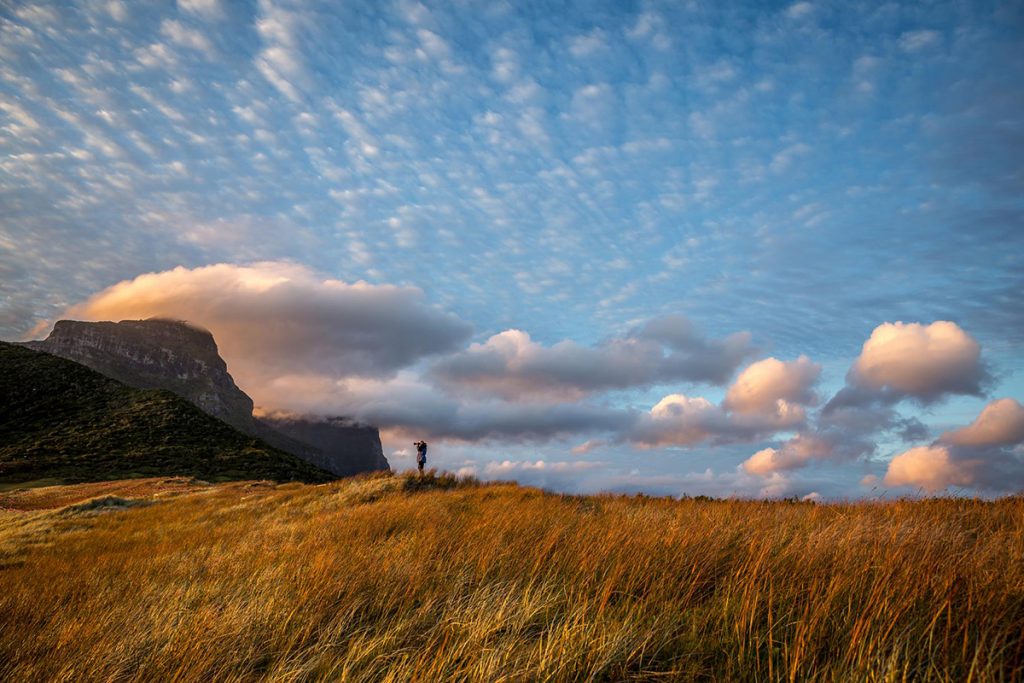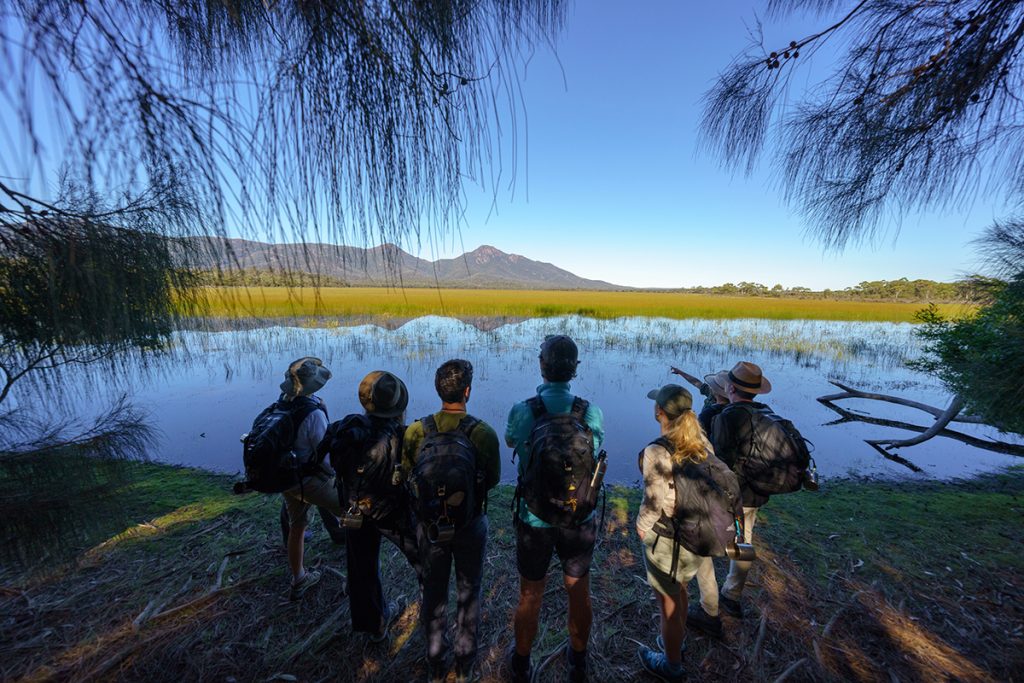 "Walking has continued to soar in popularity around the world over the past decade, but hit new heights around Covid. People started valuing the simplicity and importance of the basic need of going for a walk and being outside more than ever. They are looking at walking through a different lens now."
"Ultimately, most of us live busy lives and are often disconnected from nature. Walking is really just a great mode of transport for a nature experience with a whole host of wellbeing benefits, which more and more people are realising. Fundamentally, walks allow people to slow down and spend quality time enjoying the incredibly beautiful and iconic wild places we are lucky to have in Australia, and connect to the land and themselves.
"When you take time to walk the land, you'll always be deeply rewarded."

"We look forward to what the next decade brings, while continuing to champion experiencing the country's landscapes on foot, and showcasing our greatest walks."
Don't miss out on this fantastic chance to experience a Great Walk of Australia at a special price. The hardest decision? Which one to pick!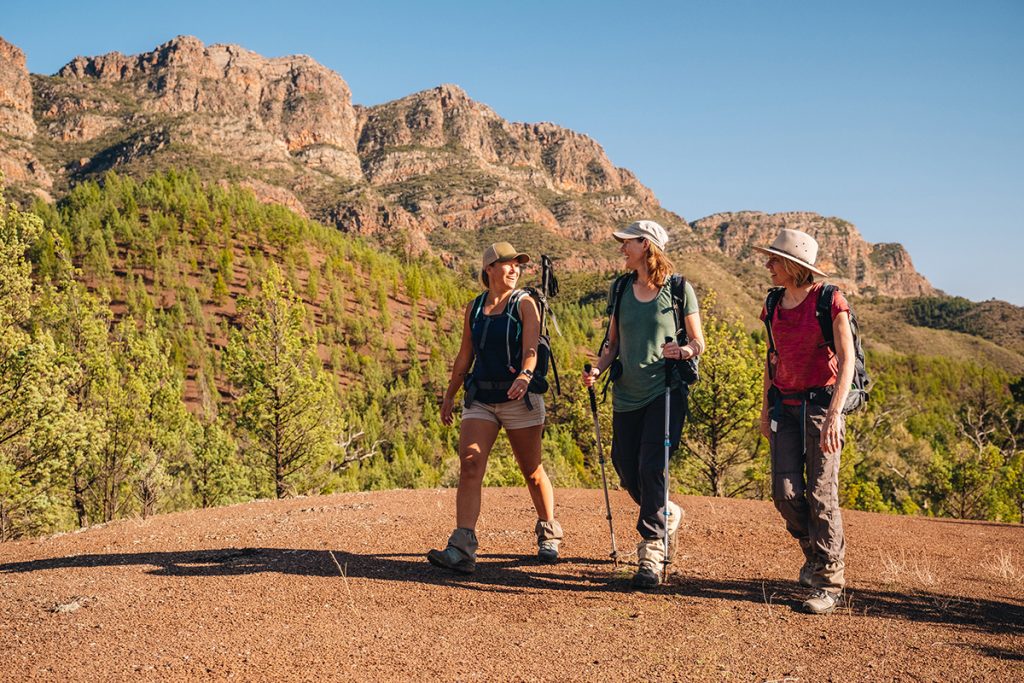 Love Australia's precious wildlife? Make sure you join us for WWF Australia and Tasmanian Walking Company's annual Walk For Wildlife fundraiser this October and put the cost of your walk straight to an incredible cause.

Book to depart on any of four following Great Walks of Australia departing on October 10, 2023 and 100% of your walk sale will be donated by Tasmanian Walking Company to WWF Australia and their Regenerate Australia program.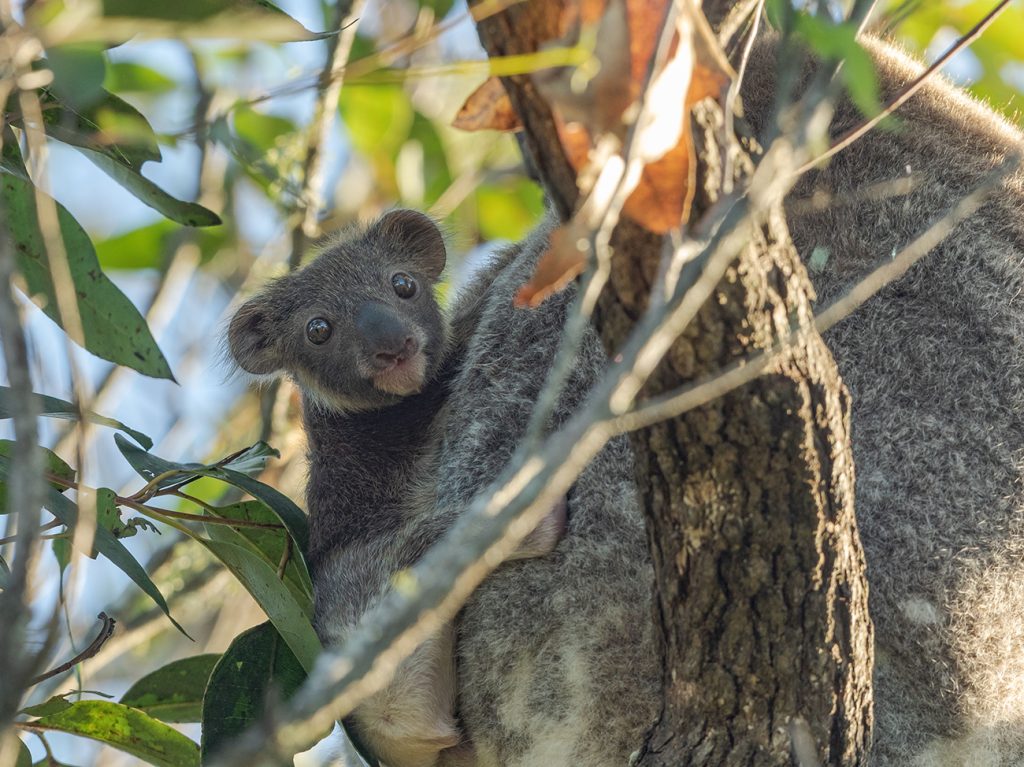 WWF Australia and Tasmanian Walking Company
Walk For Wild Walks
Departing October 10, 2023
Cradle Mountain Huts Walk, Tasmania
Three Capes Lodge Walk, Tasmania
Bay Of Fires Lodge Walk, Tasmania
12 Apostles Lodge Walk, Victoria
The Regenerate Australia program is the largest wildlife and landscape regeneration program in our country's history. It focuses on protecting native species, especially those threatened by extinction, restores and protects habitat and innovates impactful solutions around climate impact.
Last year's inaugural Walk For Wild series and donations raised a massive $115,0000 for WWF Australia, critical funds for wildlife and their ecosystems in Australia.
To be a part of this fundraiser and send the cost of your walk to a great cause with WWF Australia on October 10, 2023, visit the links above and hit BOOK NOW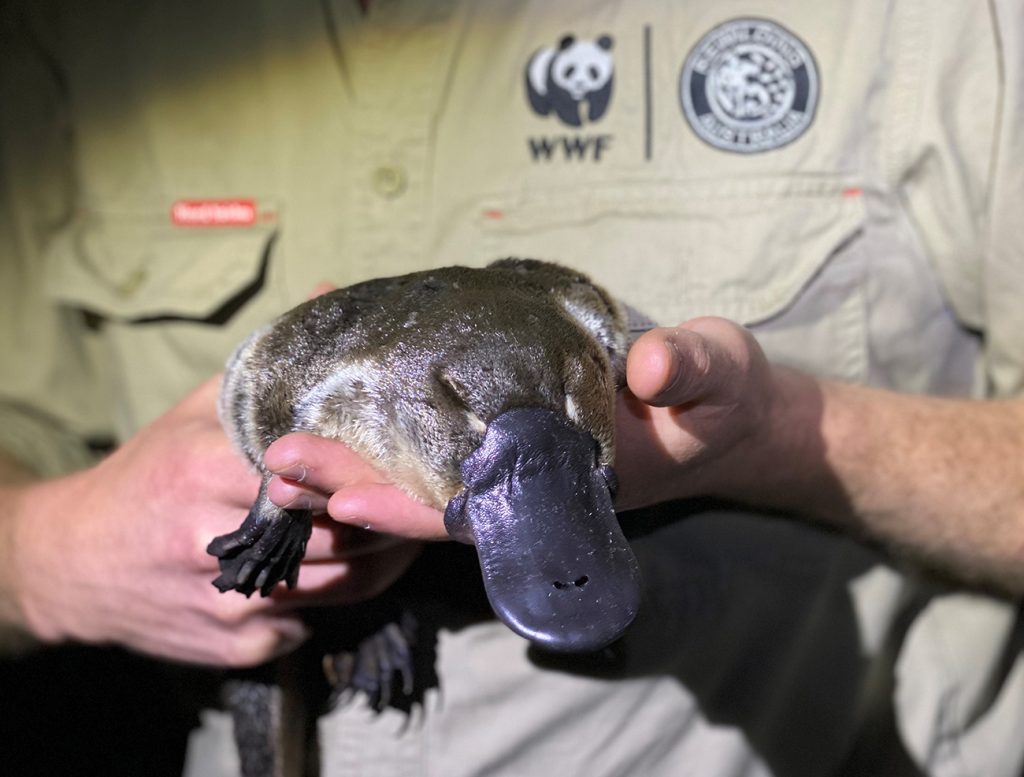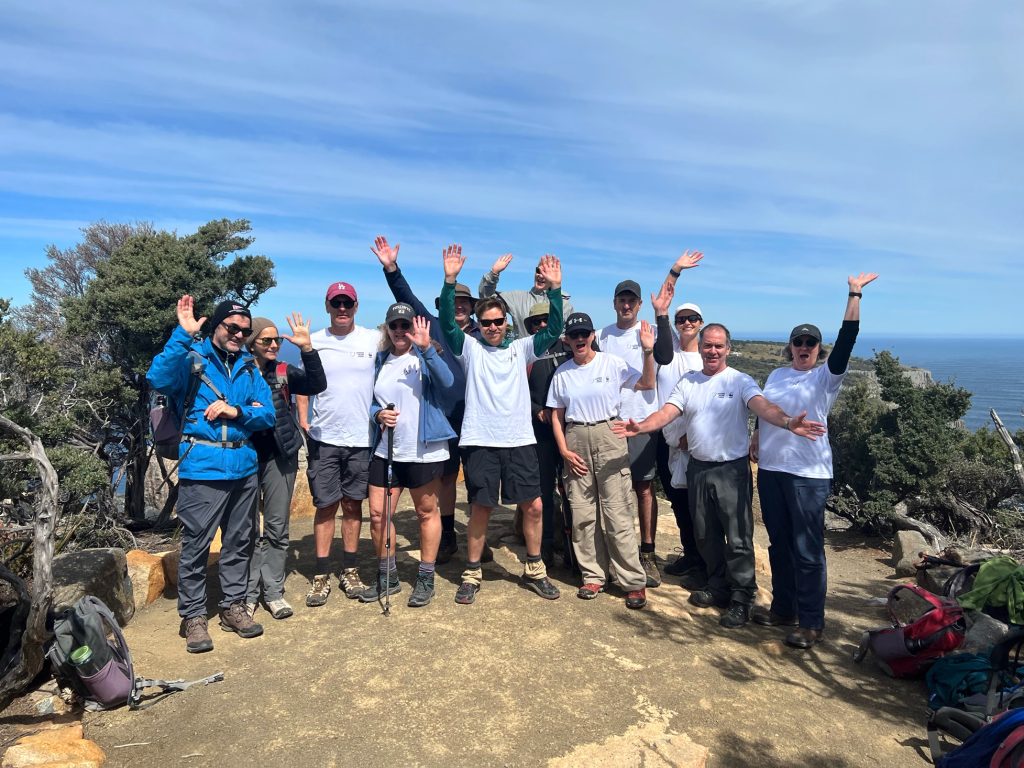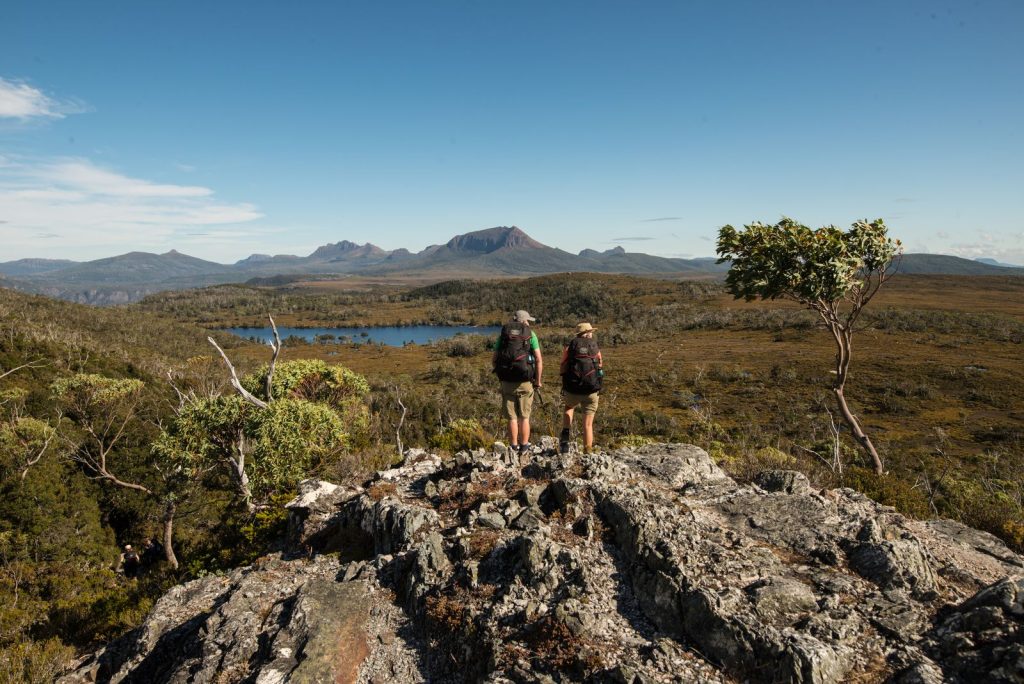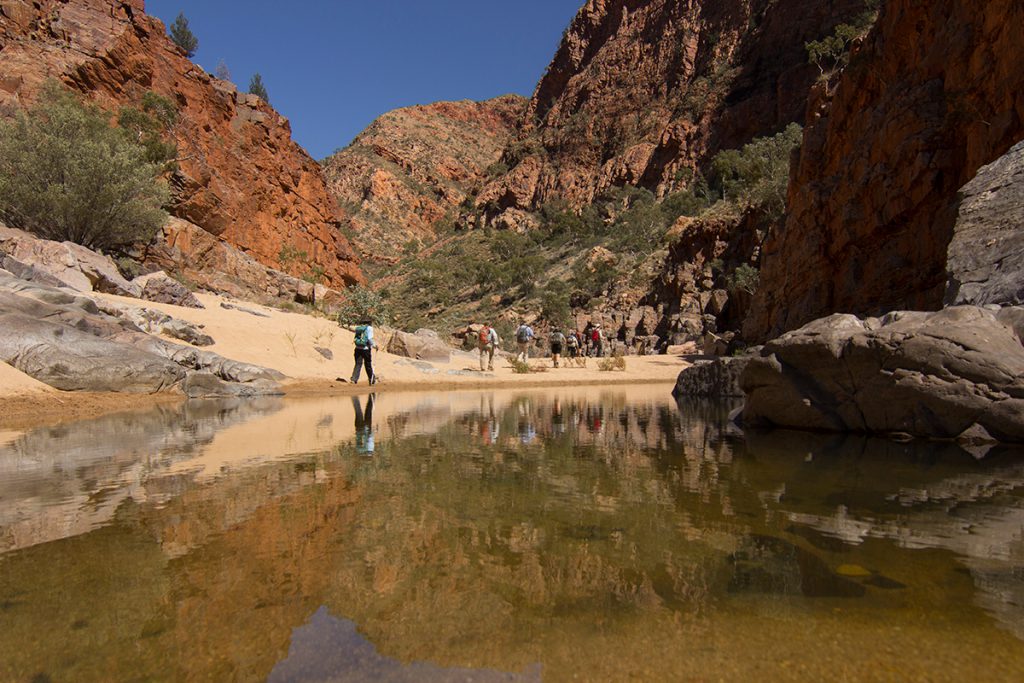 Great news if you want to hike solo on the Classic Larapinta Trek In Comfort; the popular special of no single supplement in 2022 will be extended to 2023.
A limited number of spots per trip are available for those traveling solo to have a tent to yourself at no extra charge.
An outback odyssey, the six day Classic Larapinta Trek In Comfort is a bucket-list journey for many walkers around the world, and one that delivers personal achievement and reward in spades.
Big days adventuring through the West McDonnell Ranges gets you up close and connected with the outback, while nights are spent in the comfortsof award-winning safari style eco-camps.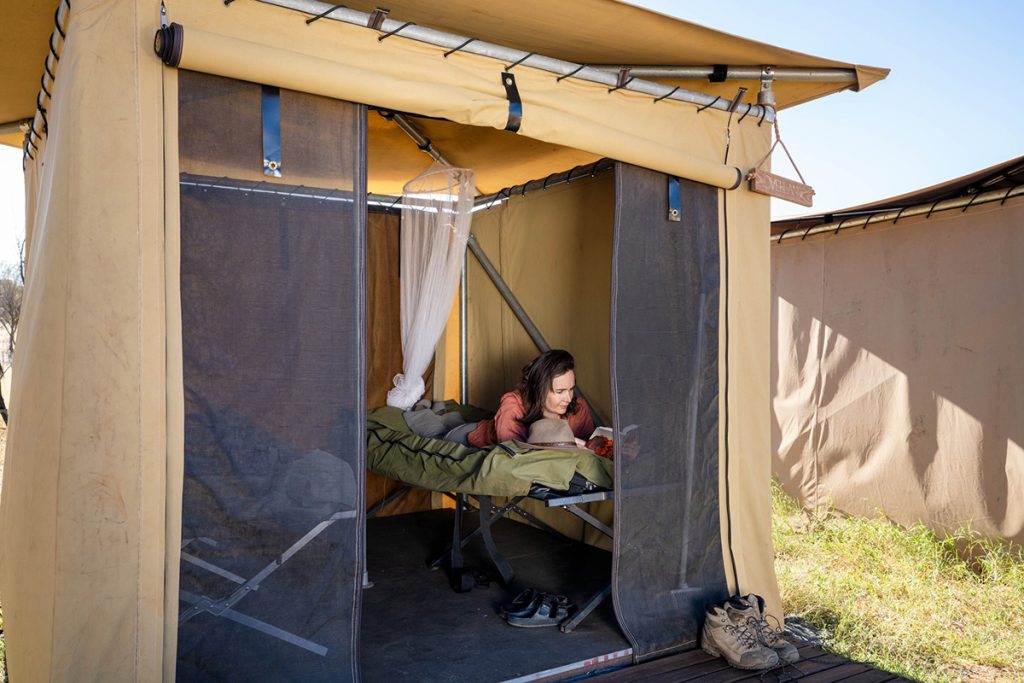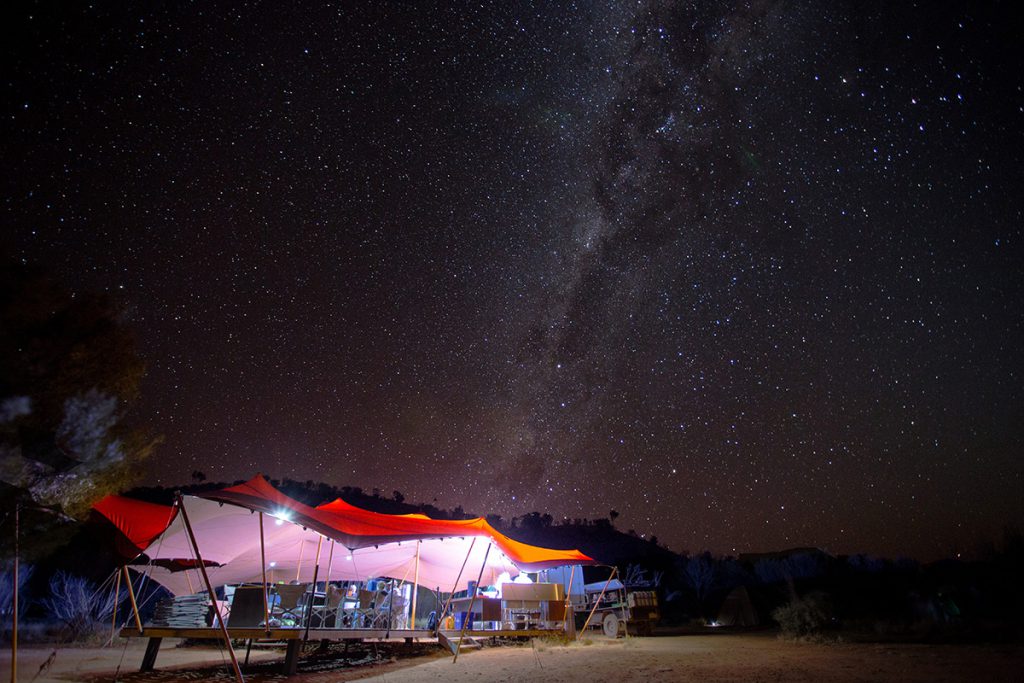 A Fraction Stronger is the inspirational first-hand account of Queenslander Mark Berridge's survival and finding hope in the darkest of moments after a death-defying bicycle accident.
Mark's life changed forever the day he crashed over the handle bars of his bike into a storm water drain while out cycling, seriously damaging his spinal cord and nerves, and thus his ability to move.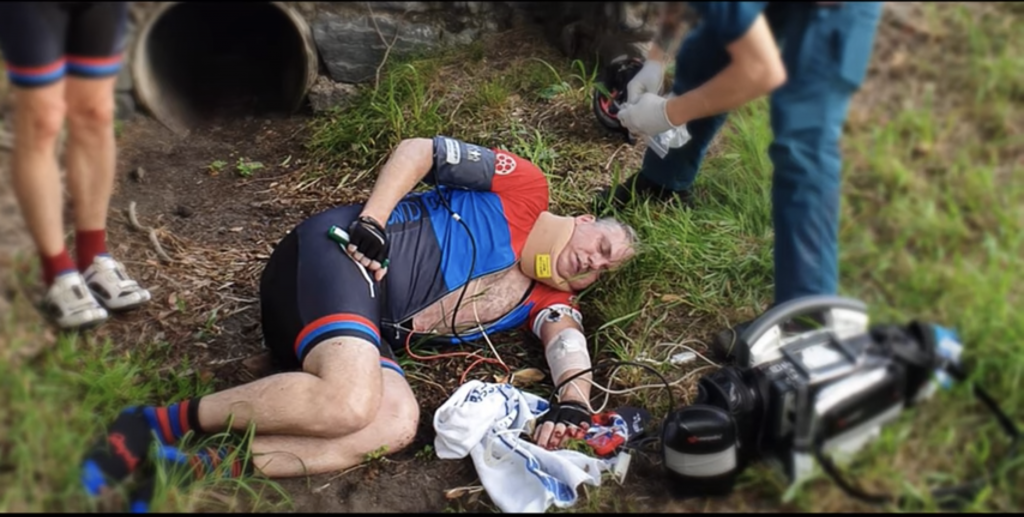 Faced with extensive time in hospital and rehabilitation, his new journey with limited mobility commenced, plaguing him with demons, fear and uncertainty. He had to dig deep, find hope and a way through the seemingly impossible moments.
For Mark, hiking the Three Capes Lodge Walk provided just the motivation for him to keep going. And the victory was sweet when in late 2021 he achieved his goal.
Mark says it's not about the fall, it's about how you choose to get up.
"Purposeful goals can hitch us out of the mire of our tough moments to see the better moments ahead. I wanted to improve my physical capability in a sustained way, but I needed a new tangible incentive. I refined my objective to a specific event – reaching Cape Pillar – as a waypoint for the broader goal. A lighthouse on my recovery journey."
"Without lanterns – like Cape Pillar – to elevate my outlook, I would be less capable of navigating towards my short term and longer-term objectives. I would miss positive feedback on the gains I have made and their potency to reinvigorate my effort and belief."
"Our world is amazing. Life has been and can continue to be invigorating if we push our boundaries and pursue new possibilities. We can strive to nourish ourselves with fabulous experiences, especially challenging ones like the Three Capes Walk was for me. The memories are priceless, but so is the growth we gain whilst trying to attain them."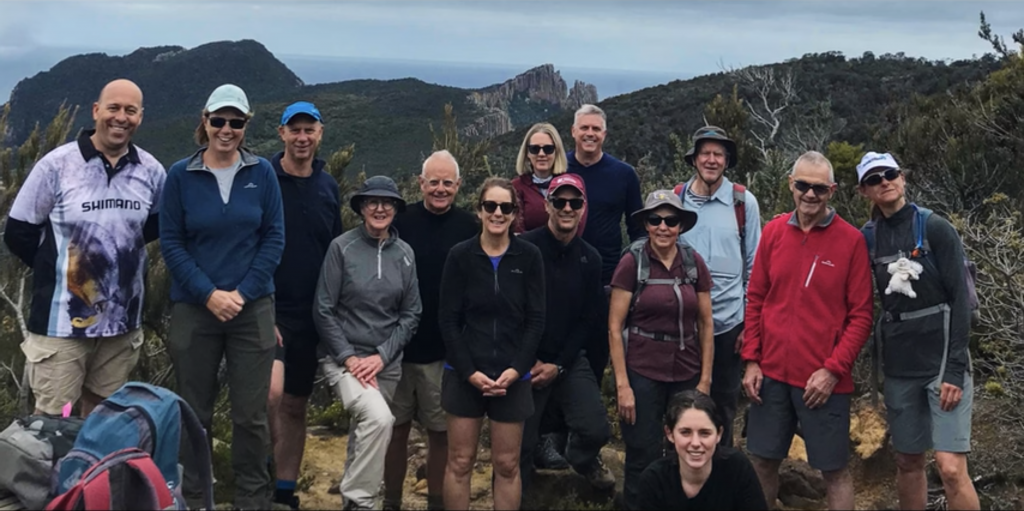 Read more about Mark's inspirational journey on the Three Capes Lodge Walk in his article Finding Your Pillars, hear about more of his story in the video below, or order the book A Fraction Stronger from his website now.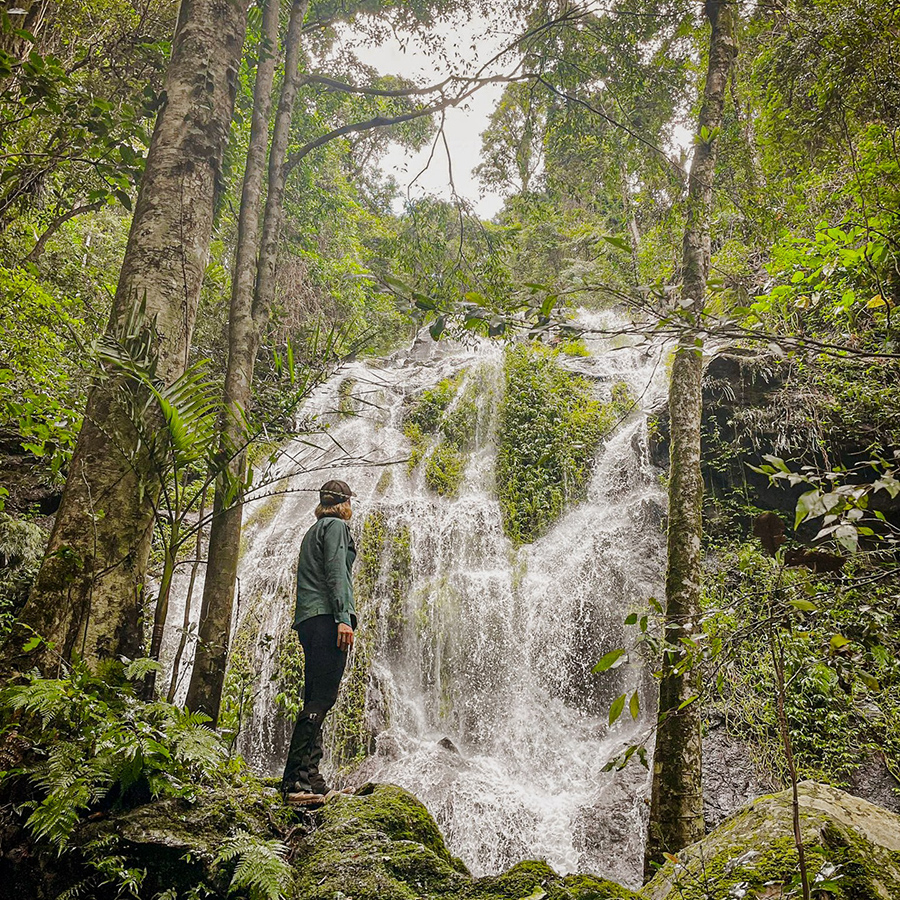 The Scenic Rim Trail through Great Walks Of Australia is now a four day walk (with optional extra days to extend). And after record rains in February and March, the trail is especially lush with greenery and powerful waterfalls, making Autumn 2022 a fantastic time to experience it.
Departing from Spicers Hidden Vale, the four day journey takes you through Main Range National Park and Spicers own private nature reserves, through to the UNESCO World Heritage Listed ancient Gondwana rainforests.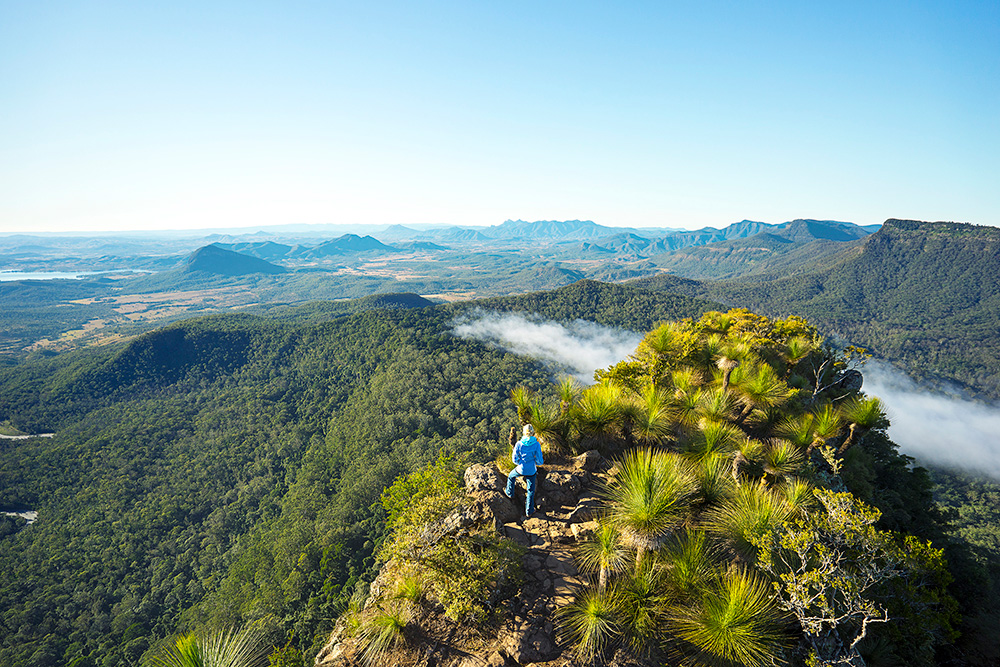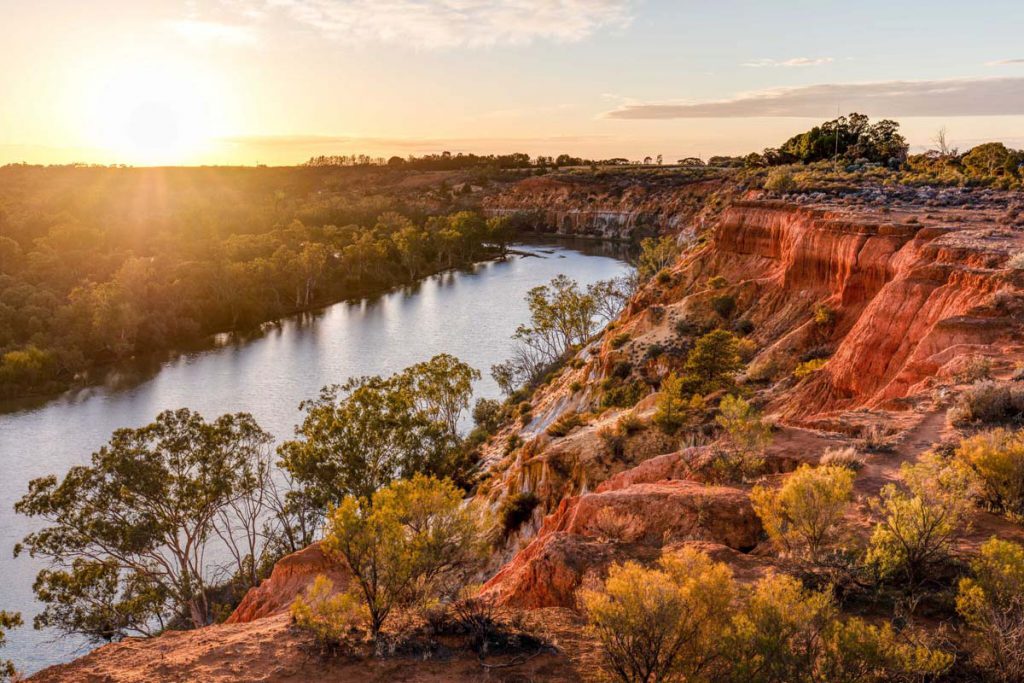 Congratulations to Murray River Trails, home of the Murray River Walk (South Australia) and Tasmanian Company, home of Three Capes Lodge Walk (Tasmania), who took out silver and bronze respectively in the eco-tourism category at the 2021 Qantas Australian Tourism Awards.
After winning Gold at their state tourism awards recently, both Murray River Trails and Tasmanian Walking Company were in the running for the 2021 Qantas Australia Tourism Awards, held on March 18, 2022 in Queensland.
Representing excellence in walking and eco-tourism is what we're all about and we're thrilled to see these two sensational Great Walks and their teams recognised for all their dedication and work. Congratulations!

Experience these award winning walks for yourself in 2022 – click on the links below for more info and bookings.