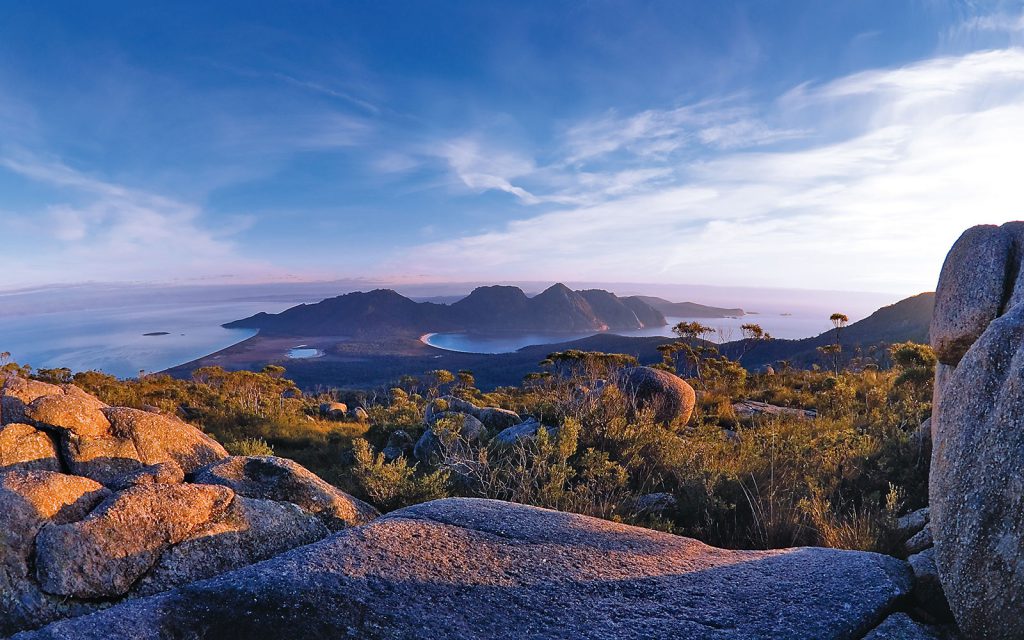 Here's a special last minute deal, perfect if you're in need of some deep rest and relaxation…
Book now to treat yourself or surprise a loved one with a trip on the extraordinary Freycinet Experience Walk for January 2020 and you'll enjoy 15% off your booking.
You'll hike through pristine white sand beaches, climb over Freycinet's famed pink granite mountains and take a trip by boat to remote Schouten Island for a picnic. Roaming through towering white gums, you and your walking companions (maximum 10 people) will quite likely at times feel like the only souls on Earth! Then return each evening to Freycinet Experience Walk's award-winning and eco-friendly Friendly Beaches Lodge, nestled in its own secluded sanctuary, where delicious, candle-lit meals, steaming hot showers, deep baths and comfortable beds await.
This great offer is subject to availability, for new bookings only and for a limited time only.
Experience Freycinet from a truly unparalleled perspective!
Book now and get 15% Off January Bookings for Freycinet Experience Walk