Great Walks Bring Home Gold Wins In Eco-Tourism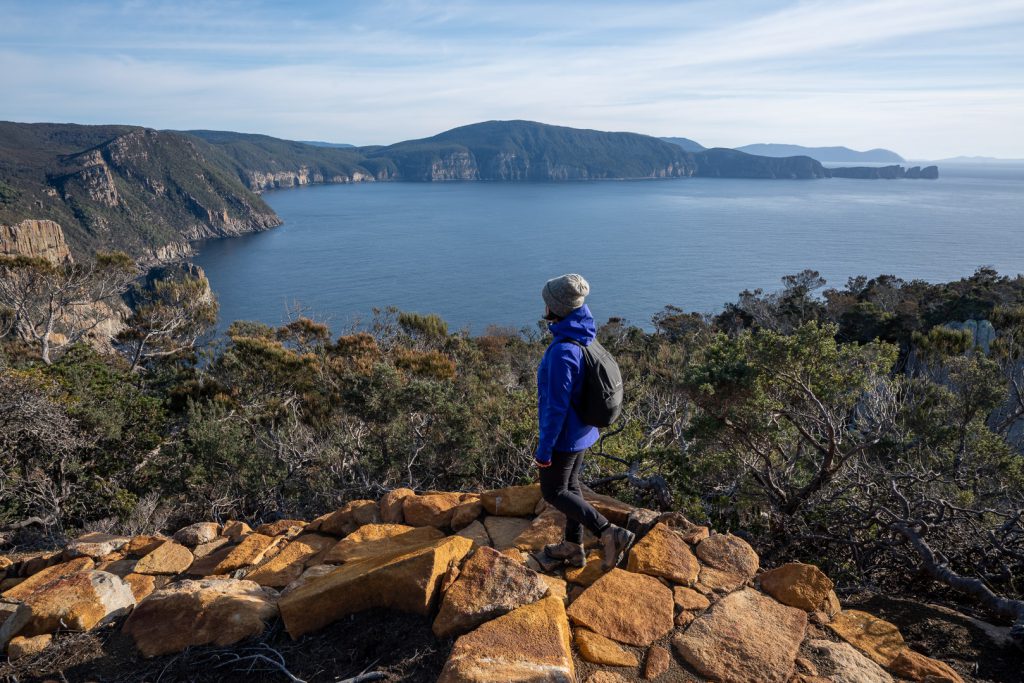 Congratulations to Murray River Trails – home of the Murray River Walk – and Tasmanian Walking Company – home of Bay of Fires Lodge Walk, Cradle Mountain Huts Walk and Three Capes Lodge Walk for earning gold in eco-tourism at their state tourism awards!
Murray River Trails took out the top gong at the 2021 South Australian Tourism Awards for an astonishing fourth year in a row, adding to their Hall of Fame status earned last year.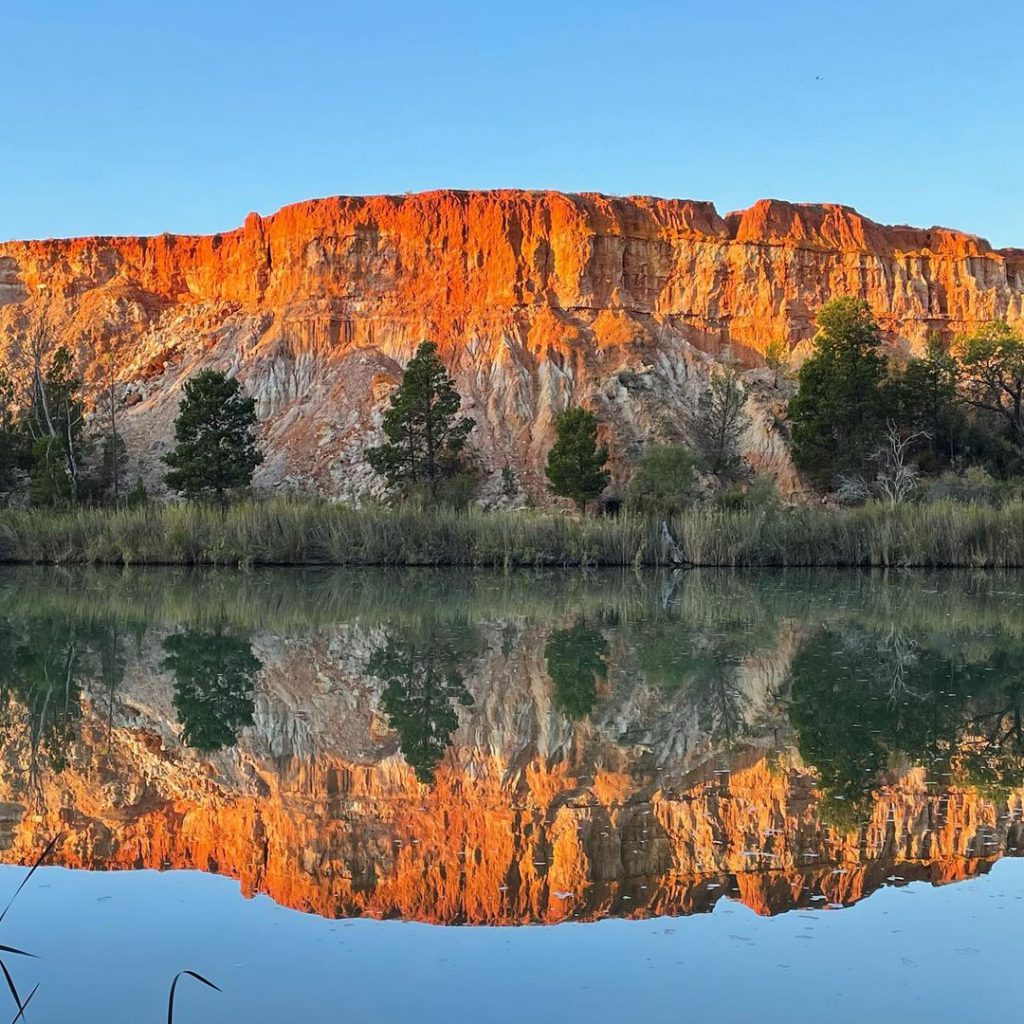 Tasmanian Walking Company meanwhile earned it's place in the Tasmanian Tourism Awards for the first time , after winning it's third gold award in the category in 2021.

Both Murray River Trails and Tasmanian Walking Company will go on to compete in the national Australian Tourism Awards, to be held in March 2022.
Good luck to both teams and congratulations on a well deserved win!

Find out more about our gold-award winning walks here: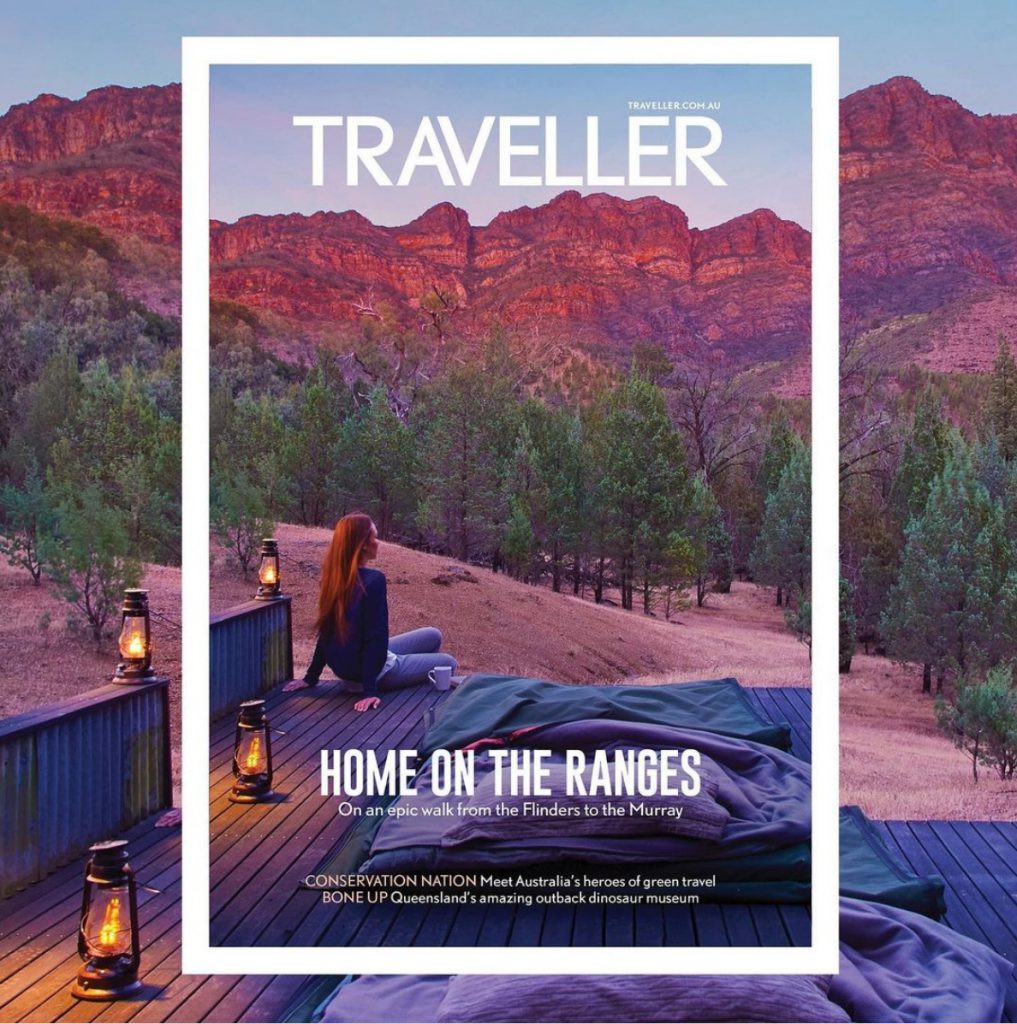 "Ten days ago, I'd have struggled to identify a single flower, bird call or animal track in either of these magnificent Australian landscapes. Now, thanks to this clever and considering pairing of walks, led by two sets of infectiously passionate and wonderfully knowledgeable guides, they feel like reassuringly familiar treasures." Rob McFarland, Traveller, Sydney Morning Herald/The Age.

Ranges To River combines two of the Great Walks of Australia – Arkaba Walk and Murray River Walk – into one magical nine day, 80 km hiking adventure through some of South Australia's most iconic and stunning outback landscapes.

Traveller Magazine (Sydney Morning Herald/The Age) recently came and experienced the double Great Walk, profiled in their July 2021 cover story.

Interested in experiencing it for yourself?

Remaining dates of Ranges To River Double Great Walk in 2022 are:

June 23 – July 1, 2022
July 28 – August 5, 2022
August 24 – September 2, 2022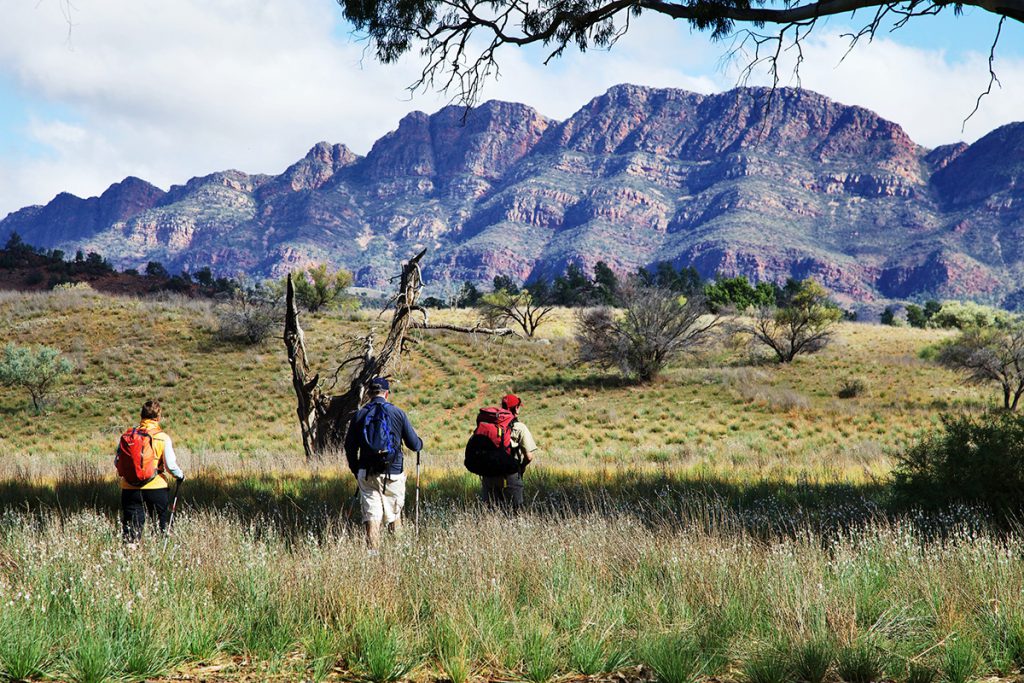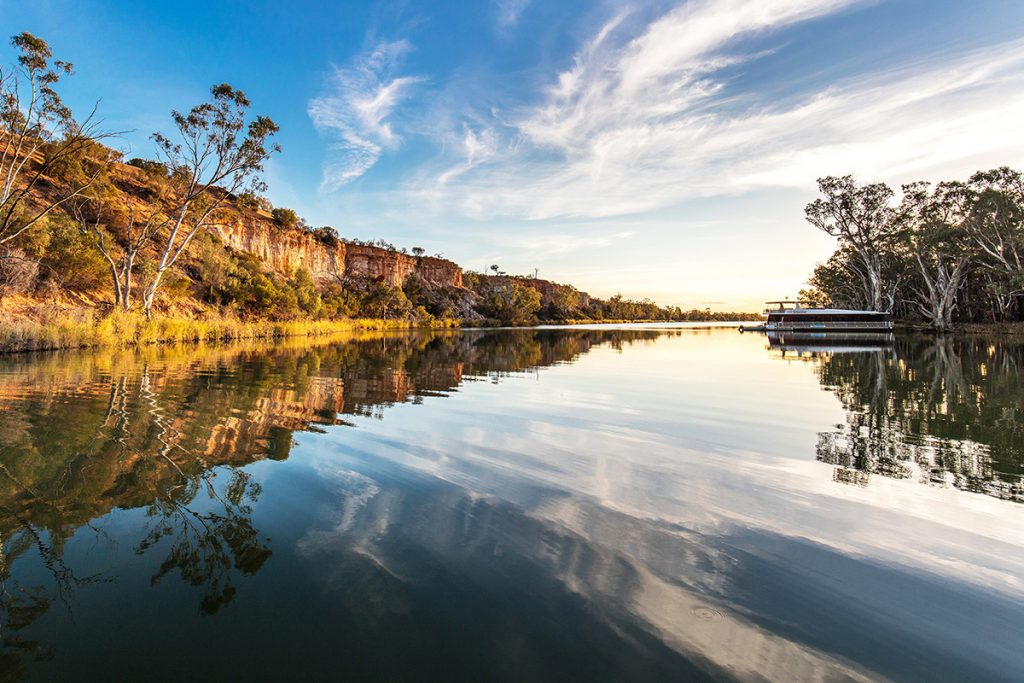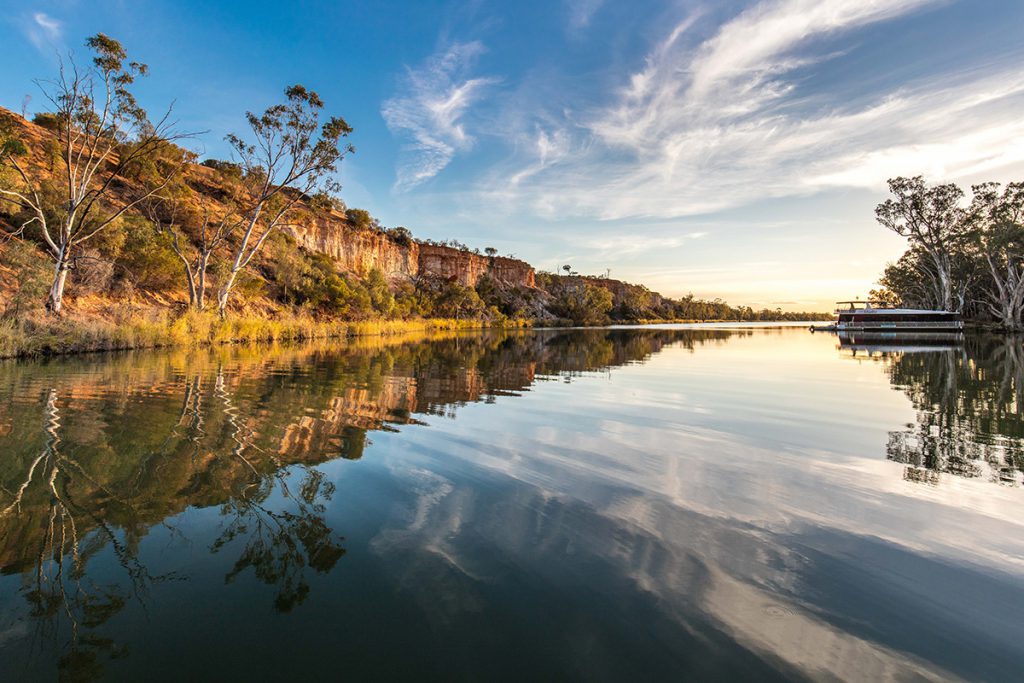 Did you know that the Murray River Walk team are all keen conservationists and river management experts? So it's no surprise they've eagerly been watching the Murray River water levels over a bumper Spring season and into summer , with an eager eye on its impacts for the 2021 walking season ahead.
Murray River Walk owner Tony Sharley and lead guide Heather McNaughton have been out exploring the rising river levels in readiness to adapt the Murray River Walk route for 2021.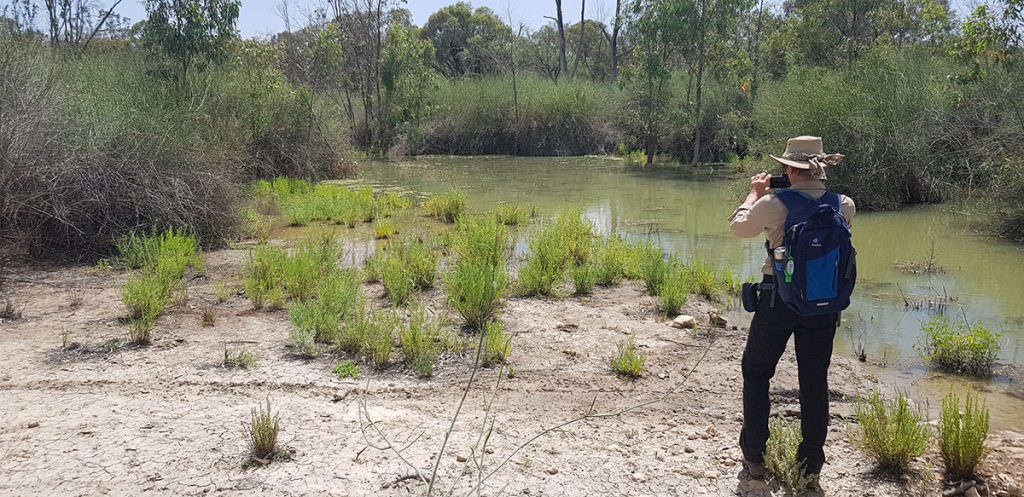 So what's to report? These has been a sensational rise in the Murray River water level, resulting from welcome rains in the catchment and a managed weir level raising. This is pushing water out into the red gum forests and lignum swamps, creating a cacophony of frog calls at night and bird breeding activity.
This means our Murray River Walk route will be in spectacular condition with abundant birdlife when their season kicks off in May 2021.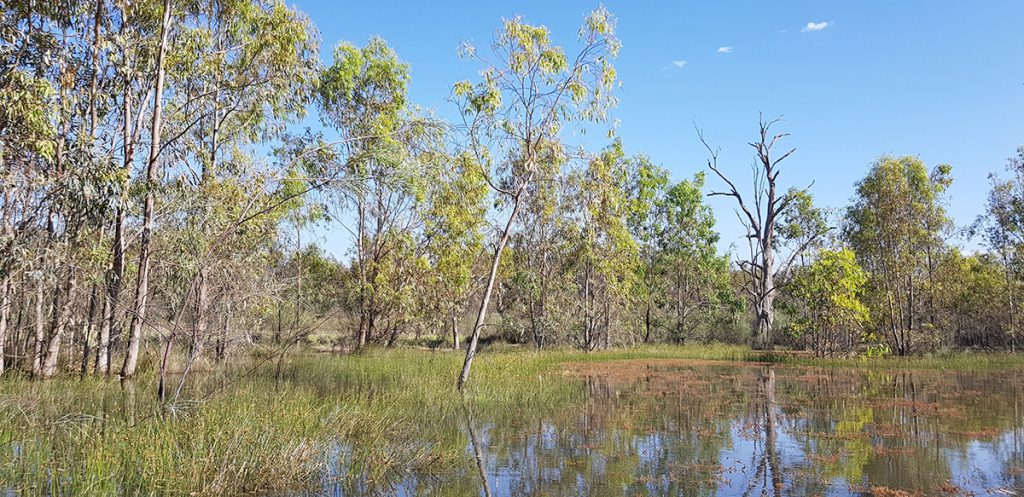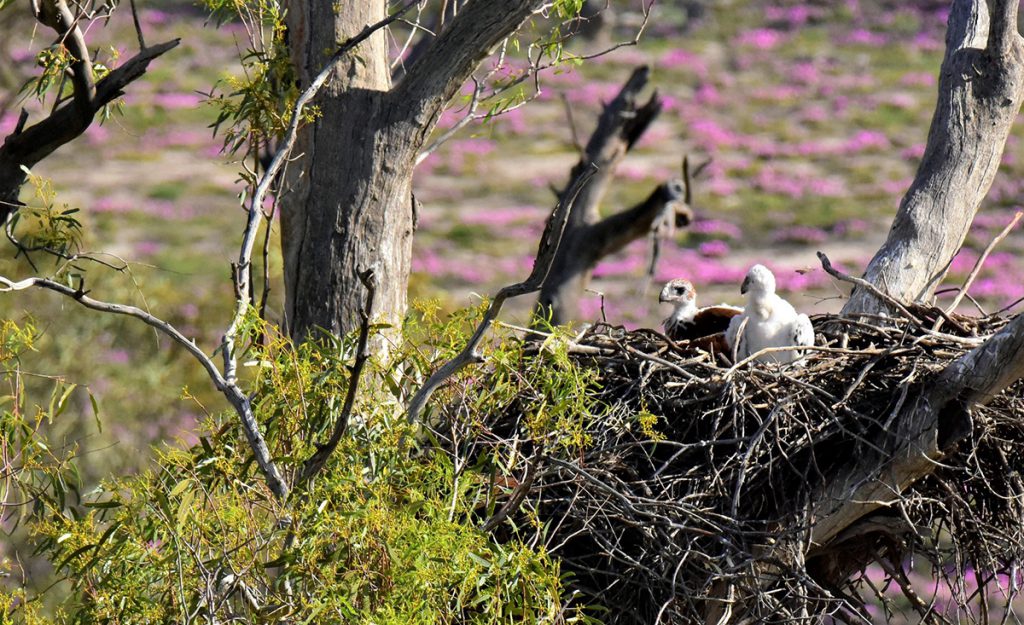 The Murray River Walk is a four day/three night journey, hiking through outback South Australia and staying on a modern house boat and cruising in the evenings to your next day's walking destination.
Book a Murray River Walk departing in the month of July 2019 and discover the warmth of the Riverland with their Winter Explorer Package…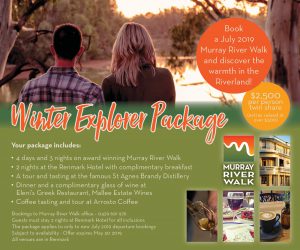 The Winter Explorer Package includes:
– 4 days and 3 nights on award-winning Murray River Walk;
– 2 nights at the Renmark Hotel with complimentary breakfast;
– A tour and tasting at the famous St Agnes Brandy Distillery;
– Dinner and a complimentary glass of wine at Eleni's Greek Restaurant, Mallee Estate Wines; and
– Coffee tasting and tour at Arrosto Coffee
Price $2,500pp twin share (package inclusions total $300 additional value)
Terms and Conditions Apply – Bookings must be made to Murray River Walk office, please call 0429 691 976  or email info@murrayriverwalk.com.au . Guests must stay two nights at Renmark Hotel for all inclusions. The package applies only to new bookings for July 2019 departures. All venues are in Renmark, South Australia.
Book now or find out more about the Murray River Walk here.
A melt in your mouth moment on the Murray River Walk can now be savoured at home with this Haloumi & Vegetable Fritter recipe. This is the first official recipe for our Recipes from the Trails series, this time from 'the river'.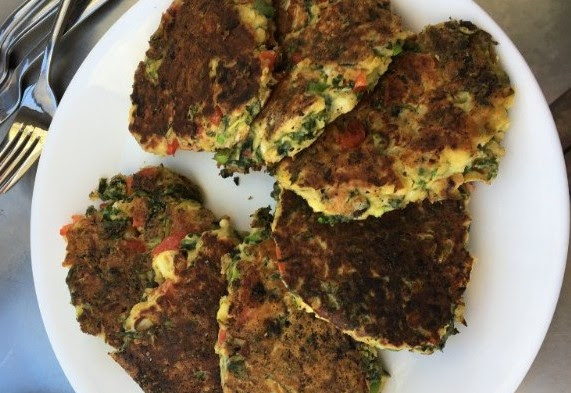 HALOUMI & VEGETABLE FRITTERS
(Gluten Free & Vegetarian)
INGREDIENTS
2 tbs butter
1 bag of kale roughly chopped
2 eggs – beaten
1 cup besan (chickpea) flour
1 heaped tsp baking powder
salt & pepper to taste
1 – 2 zucchinis (courgettes), grated
1 red capsicum, diced
4 spring onions, finely sliced
1 block of haloumi, grated
METHOD
Melt the butter in a fry pan
Add the kate and gently sweat for 2-3 minute stirring often, until wilted. Allow to cool.
Into a large bowl, grate the haloumi and zucchini
Add the diced capsicum, sliced spring onion and cooled kale
Mix in the eggs, flour, baking powder and seasonings until just combined.
Cover and refrigerate until needed – rest for a minimum of 30 minutes.
Heat BBQ or fry pan with oil, and pour dollops of batter onto pan. Cook over medium heat until they're golden brown – approx 3-4 minutes on both sides.
Serve warm with your choice of relish – Murray River Walk serves them with Tuckeroo Bush Tomato Relish
If this recipe has your mouth watering for more – stay tuned for our next edition with our second series of Recipes from the Trail or find out more about The Murray River Walk here.