Maria Island Walk's Bernacchi House Restored To Former Glory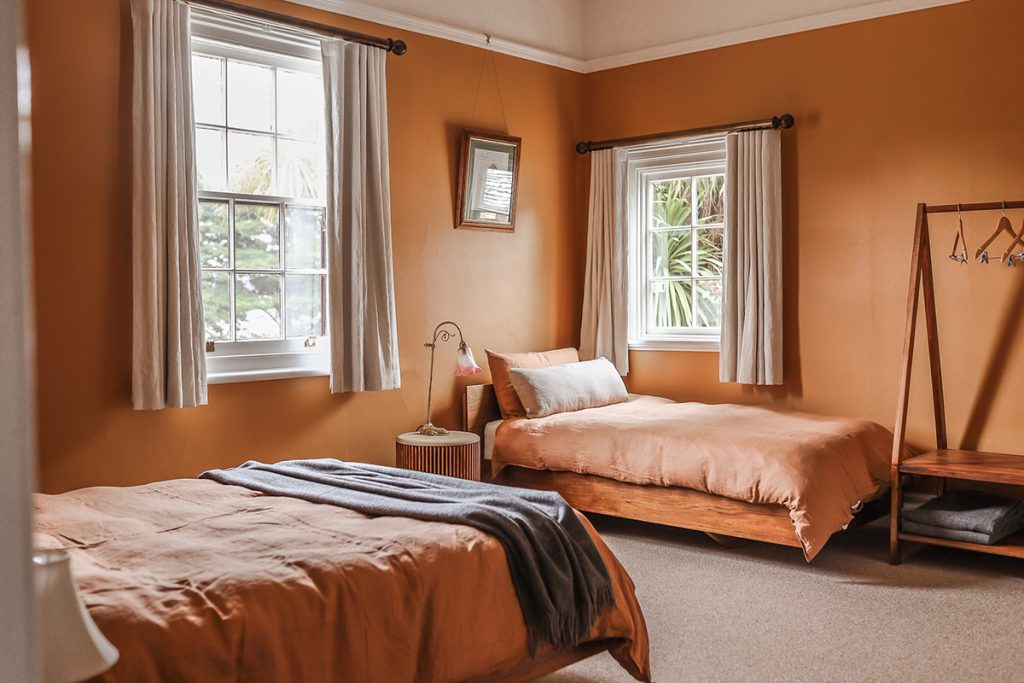 For those that have done Maria Island Walk, you'll know your final pit-stop of historic Bernacchi House in Darlington is a much loved and welcomed place to spend your final night of this four day walk, with its comfortable lounges, lovely dining area, porch perfect for wine and cheese, and hot showers.

Part of the UNESCO World Heritage Listed area of Darlington, Bernacchi House recently received a beautiful and gentle heritage restoration by the Maria Island Walk/Wildbush Luxury team, bringing back much of the charm and sparkle of its former glory when it was one of the finest houses on the island.
Local Tasmanian designer Laura Stucken, also co-owner of Van Bone Restaurant, was in charge of redesign and choose a colour palette in warm natural earthy to breathe freshness into the homestead, which is a local landmark for her.
"As Van Bone looks out over Maria Island, I am very familiar with the landscape, environment, and the history of the island, and understand how important materials, furniture and finishing touches are to capturing the spirit of a place," she said.
"I was delighted to work with the team on the re-design of Bernacchi House which now feels refreshed and sophisticated but still remains true to the building's fabric and story."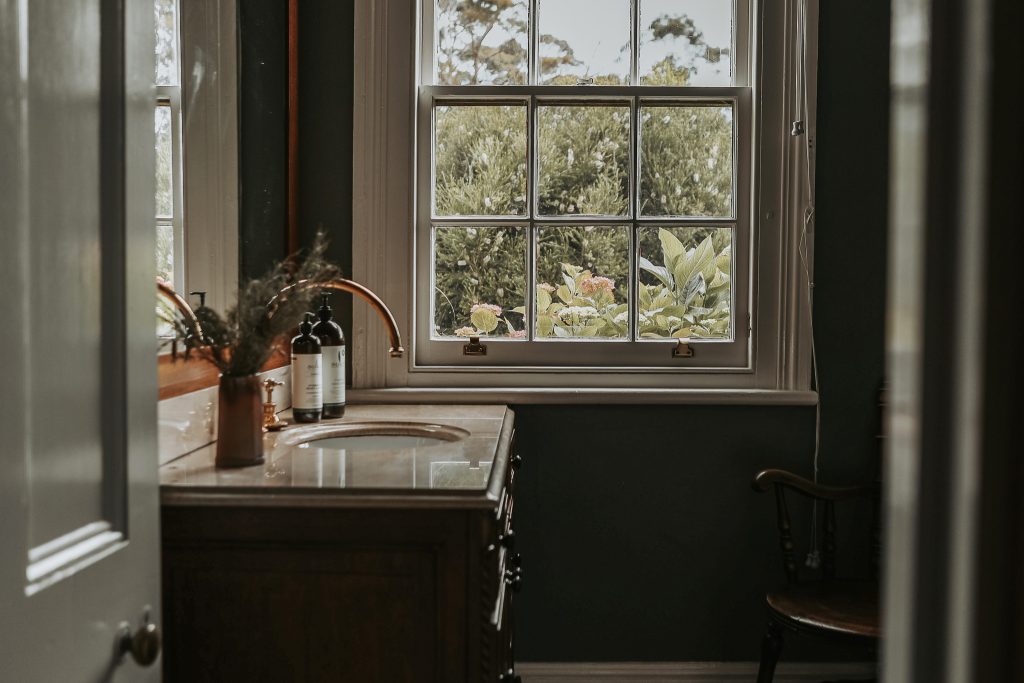 Local artisans were commissioned to design and make some new furniture, including Simon Ancher Studio's beautiful sustainable Tasmanian timber beds and Scott Van Tuil's sandstone tables, paying homage to the gorgeous Painted Cliffs on the island, much loved by the community.
Local potters Tim and Tammy Holmes also brought their work to ceramics through the house, and other furnishings and joinery was sourced from artisans and suppliers in the Hobart area.
To come and experience the revitalised beauty of Bernacchi, book the award-winning four day, three night Maria Island Walk today. Running from October to May each year, it celebrates fantastic walking (with optional climbs if you like), indigenous culture, settler history and wildlife galore, as Australia's unofficial home of wombats and many other animals.