Special offer: Freycinet Experience Feast
For the last trip of their walking season, Freycinet Experience Walk is hosting a special 5 day experience.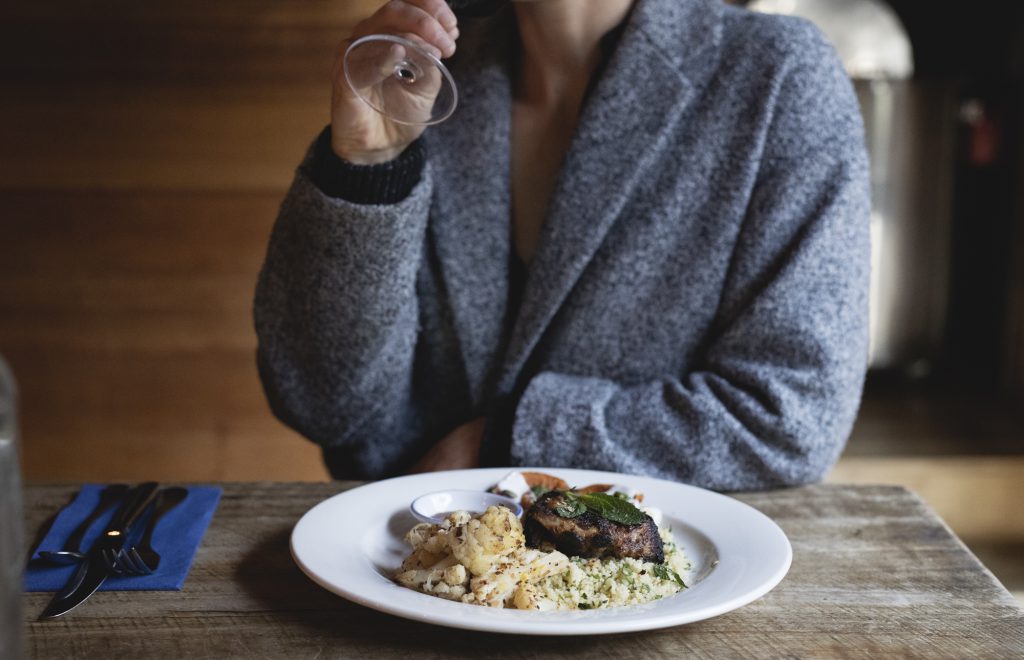 From April 29 – May 2, 2019, walkers will explore the Freycinet National Park with all our Freycinet Experience Walk highlights, plus enjoy extra special dinners, trips to the two wineries that produce Tasmania's two Langton's Classified Wines, Domaine A and Freycinet Vineyard, plus a visit to MONA!
For $3,100 per person, this special Freycinet Experience Walk & Feast itinerary includes:
– Mon 29 April – Pre-walk – visit Langtons classified Domaine A and taste the famed Cabernet Sauvignon with winemaker Conor van der Reest, then spend the afternoon at MONA and return to Hobart by ferry
– Tues 30 April – Walk departs – Standard day one walk itinerary (Schouten Island) with a seafood and sparkling dinner party including oysters, mussels, fresh local fish and a selection of the best sparklings of Tasmania.
– Wed 31 April – after an epic hike including iconic Wineglass Bay, we'll decant and match magnums of Domaine A Cabernet and pair it with succulent slow-cooked lamb and ratatouille.
– Thursday 1 May – after hiking along cliffs and through towering forests we'll dine with Freycinet Vineyard Pinot Noir and Winemaker Claudio Radenti
– Friday 2 May – On the way back to Hobart stop by Freycinet Vineyard with Claudio for a tasting of the complete range of these heralded East Coast wines. This special experience will then finish in Hobart at 6:30pm.
Terms and Conditions Apply.
All the standard inclusions of the Freycinet Experience Walk apply, including wines and food plus a day trip to Domaine A, MONA and Moorilla with a ferry trip back to Hobart.
Subject to availability. Minimum of six people. View the cancellation policy and full terms and conditions here. 
Freecall 1800 506 003 to book this special Freycinet Experience Walk offer today.
A melt in your mouth moment on the Murray River Walk can now be savoured at home with this Haloumi & Vegetable Fritter recipe. This is the first official recipe for our Recipes from the Trails series, this time from 'the river'.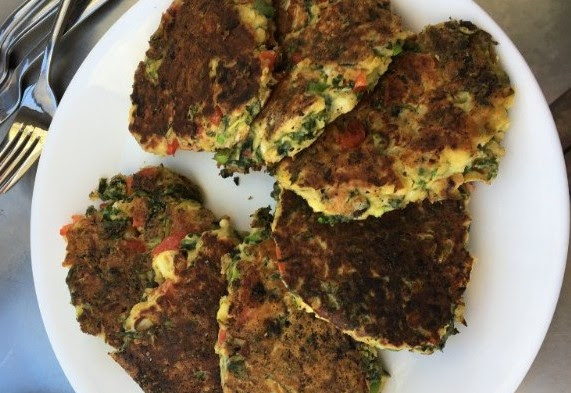 HALOUMI & VEGETABLE FRITTERS
(Gluten Free & Vegetarian)
INGREDIENTS
2 tbs butter
1 bag of kale roughly chopped
2 eggs – beaten
1 cup besan (chickpea) flour
1 heaped tsp baking powder
salt & pepper to taste
1 – 2 zucchinis (courgettes), grated
1 red capsicum, diced
4 spring onions, finely sliced
1 block of haloumi, grated
METHOD
Melt the butter in a fry pan
Add the kate and gently sweat for 2-3 minute stirring often, until wilted. Allow to cool.
Into a large bowl, grate the haloumi and zucchini
Add the diced capsicum, sliced spring onion and cooled kale
Mix in the eggs, flour, baking powder and seasonings until just combined.
Cover and refrigerate until needed – rest for a minimum of 30 minutes.
Heat BBQ or fry pan with oil, and pour dollops of batter onto pan. Cook over medium heat until they're golden brown – approx 3-4 minutes on both sides.
Serve warm with your choice of relish – Murray River Walk serves them with Tuckeroo Bush Tomato Relish
If this recipe has your mouth watering for more – stay tuned for our next edition with our second series of Recipes from the Trail or find out more about The Murray River Walk here.