New Chair for Great Walks of Australia Board
Posted On: April 15, 2018 Categories: Media Releases, News
Media Release: 13 April 2018
Andrew McEvoy, former MD Tourism Australia to replace outgoing Chair, Geoff Dixon.
Great Walks of Australia, the collective marketing brand of premium guided multiday walks, welcomes Andrew McEvoy as the newly appointed Chair of the Board to continue the solid direction instilled by outgoing Chair, former Qantas CEO and Tourism Australia Chairman, Geoff Dixon. Dixon served two years in the role, assisting at a key time to lead the Board as it moved to a new skills-based structure.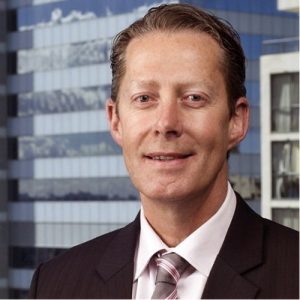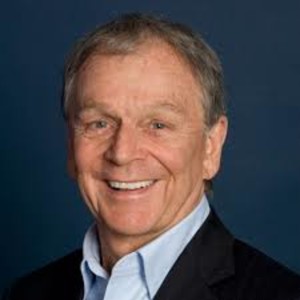 Pictured: New Chair, Andrew McEvoy (left) and former Chair, Geoff Dixon (right)
Dixon said, "It was terrific to be part of Great Walks in this period of expansion, attracting new member walks to the group and watching the scope of this growth market continue to increase globally." He is enthusiastic about the future and continues to be closely involved with the adventure tourism industry, as an investor and participant in guided walking. He is a co-owner in the Australian Walking Company.
New Chair Andrew McEvoy is a passionate and knowledgeable addition to provide direction to the Board given more than 20 years of experience in travel, tourism, events and marketing. In a previous role as Managing Director of Tourism Australia (2010-14) he established the Best of Australia program, now known as Signature Experiences of Australia – of which Great Walks of Australia is one of the seven collectives in the group. Other notable projects under his leadership where the focus was on branding Australia as world's best include the There's Nothing Like Australia campaign and the Tourism 2020 Plan. McEvoy went on to run the lifestyle publishing and events division of Fairfax Media.
He also currently chairs the Boards of Sealink Travel Groups and Adelaide Riverbank Authority, is the Founder and Executive Chairman of We Connect China, plus is a Non-Executive Director of Lux Group (Luxury Escapes) and Ingenia Communities (ASX:INA). He was a previous CEO of the South Australian Tourism Commission so it's fitting that he returns to the state next week for ATE18, Australia's premier travel trade event, in his new role with Great Walks.
Of his new position, McEvoy said, "I look forward to assisting the collective explore opportunities for growth across domestic and international markets, new and existing. As we identify premium walks around the country that fit with the brand criteria, we will continue to grow our footprint around the country and solidify Australia's position as a great walking destination on the world map."
Reporting to the Chair is Executive Officer, Gina Woodward, who continues to work across the full marketing mix whilst identifying new walks and facilitating introductions for members to trade, consumers and media in order to increase business levels and grow the walker market.
Two new Non-Executive Directors will soon be appointed and current member walk Directors are:
– Heath Garrett, Tasmanian Walking Company
– Michael Masterman, Freycinet Experience Walk (replacing Sue Badyari, World Expeditions)
– Charles Carlow, Wild Bush Luxury
For information, interviews and images please contact:
Gina Woodward, Executive Officer, Great Walks of Australia
+61 458 434450
gina.woodward@greatwalksofaustralia.com.au
Great Walks of Australia
Great Walks of Australia is a collection of 13 privately owned walks that represent Australia's premium guided multiday walk experiences. They all meet a strict set of selection criteria and showcase coastal, inland and outback trails, high end accommodation, local food and wine, and expert guides. Since its inception in 2012, Great Walks of Australia continues to grow with new member walks, increased brand awareness, and partnerships through domestic and international market activity.
Great Walks of Australia by State as at April 2018
Tasmania: Cradle Mountain Huts Walk by Tasmanian Walking Company
Bay of Fires Lodge Walk by Tasmanian Walking Company
Three Capes Lodge Walk by Tasmanian Walking Company
Freycinet Experience Walk
The Maria Island Walk
Victoria: Twelve Apostles Lodge Walk by Australian Walking Company
Northern Territory: Classic Larapinta Trek in Comfort by Australian Walking Holidays
Queensland: Scenic Rim Trail by Spicers Retreats
South Australia: Arkaba Walk by Wild Bush Luxury
Murray River Walk of Luxury River Trails
Western Australia: Margaret River Cape to Cape
New South Wales: Seven Peaks Walk, Lord Howe Island by Pinetrees
Blue Mountains Grand Traverse by Auswalk
www.greatwalksofaustralia.com.au
www.facebook.com/greatwalksofaustralia
Instagram @greatwalksofoz
#greatwalksofaustralia #mygreatwalk